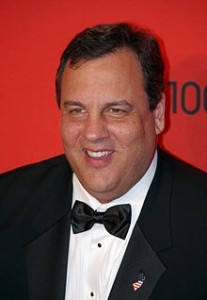 This might seem like a strange post coming from someone who has angered some on the left and the right in recent days with posts questioning the president's choice of talk shows to appear on, while also calling for prayer for him.
However, when it comes to coverage of Hurricane Sandy, and its aftermath, it shouldn't be about Barack Obama and Chris Christie's kumbaya moment, whether genuine or for the sake of politics. It should be about getting help to those who need it so desperately in the Northeast.
We'll have to figure out after the election whether the president's New Jersey visit helped him politically or not. Or if at all. For a short time, he and the New Jersey governor provided a presence for some people to see and be listened to.
Was Christie trying to make himself appear presidential? Did Obama hurt his re-election bid by jetting out to Las Vegas while thousands wait for help in Staten Island and across other parts of New York and the Northeast?
Is this, or will it become, President Obama's 'Katrina'?
Those questions will have to wait for another day … or couple of days … as they should.
For now, credit NBC and Matt Lauer for putting together a Red Cross telethon for victims of the horrific storm.  I'm not crazy about the politics of all the musicians and entertainers involved, but they all deserve credit nonetheless.
Sometimes it's best to put politics aside to get things done…