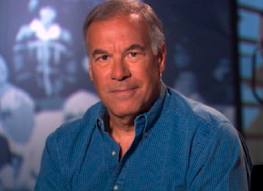 Some people wonder how football got to be America's most popular sport.
Steve Sabol, who died earlier this week, is part of the reason why.
Sabol, who passed at age 69 from brain cancer, was responsible, along with his father, Ed, for making the game so fan friendly and accessible on television screens.
Not to mention very exciting with their use of slo-mo highlights and mic'd up players and coaches on the packages they produced.
The Sabols certainly did their part to make the NFL what it is, for sure.