It seems to me 'Bachelorette' winner Jef Holm went from being a top-5 candidate to 'win' the reality show by doing one thing in particular:
Being the nicest guy in the world.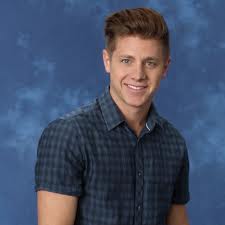 The approach worked, as Holm won the heart of North Carolina beauty Emily Maynard in the season finale, which aired Sunday night on ABC.
It is nice to see there are still a few gentlemen left in the world, and Holm certainly appears like one of them.
The show, and the world in general, has MORE than its share of arrogant cads but this guy clearly isn't one of them.
He spoke SO beautifully, it was difficult not to be touched by the things Holm said to Maynard throughout the show, especially in the finale.
Holm even mentioned how God often puts the right people together.
OK, so scoff at our over 50 percent divorce rate in the United States as proof to the contrary.
That, in my opinion, is more OUR undoing as couples who let things like lust and money get in the way of what God wants for us:
Happiness!
Here's hoping Emily and Jeff have found that and live happily ever after with her daughter Ricki.