What a shame, what a crying shame.
The death of three horses for the making of  the HBO series 'Luck' is a real disgrace and is pretty darn unforgivable, as well.
Dustin Hoffman and Nick Nolte, among other actors who appeared in the already canceled series should be ashamed of themselves.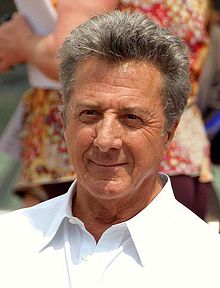 One death of a horse is too many, a second one a fire-able offense and a third … just goes entirely beyond the pale.
I can only hope my wife, a horse lover, hasn't heard about this story or she'd be heartbroken.
"While we maintained the highest safety standards possible, accidents unfortunately happen and it is impossible to guarantee they won't in the future.  Accordingly, we have reached this difficult decision [to cancel Luck]," HBO execs said in a statement.
I don't know much about this stuff, but I have NEVER heard of three instances of animal deaths from the production of one season of one program.
Goodbye and good riddance to this show, full of coarse and vulgar language and Hoffman acting like some kind of bully or punk.
If it's true  that Hoffman is holding some kind of party to celebrate the show, as TMZ reported, I find that to be kind of sick and sad at the same time.
Everyone should quietly fade away deep into the night and think about what happened to three of  God's creatures to make a dopey program.
This kind of 'Luck' I could easily do without.