A humbled, even sheepish Charlie Sheen visited NBC's Today Show Thursday morning.
The ex-Two and a Half Men actor who spoke of 'winning' and having 'tiger blood' pumping through his veins just a year ago is putting his life back together, though judging by his interview with Matt Lauer, Sheen still has a ways to go.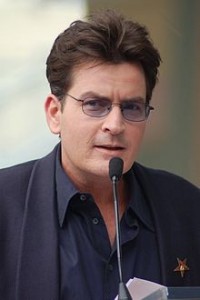 Sheen is taping a new comedy series, this time on FX where he will play —of all things—a psychiatrist on a program called Anger Management.
Talk about a case of 'psychiatrist heal thyself'!
Seriously though, Sheen is doing better in terms of 'losing' the two blondes in his life from a year ago, whether he knows it or not.  It also doesn't seem like he's 'partying' nearly as much, which could well extend his life.
Sheen's answers to Lauer's questions about how he is running his life still seemed disjointed and confusing though.
"I didn't recognize parts of who that guy was. The verbiage and him looking like a real, insane wordsmith was fine," Sheen told Lauer. "But it was a trip."
Quite arguably a 'trip' Sheen shouldn't have taken, and one we shouldn't have been along for the ride on, either.
Here's hoping Sheen can get completely serious about a recovery, as that would surely be a 'trip' worth taking.