It's tough not to like Tim Allen after all he's been through.
The great comedian and TV star once hit rock bottom, after all, with a drug trafficking charge that sent him to prison for over two years. He was also charged with DUI in 1997 in another incident.
Allen has made serious mistakes, to be sure, but he acts in a humble and contrite manner that reminds us the importance of forgiveness and moving on.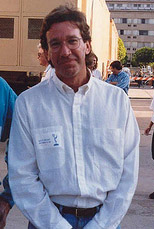 Allen's done so much "clean" and positive work too with Toy Story, The Santa Clause movies and of course Home Improvement.
His latest role, as the father figure in ABC's Last Man Standing may not have the durability of "Tim Taylor" but it's good to see Tim Allen on TV again.
You can't say that for everyone on television these days.
Check out Matt's features on Yanks stars of the present and past at: http://yanksgoyard.com/author/mattster/