The next season of The Apprentice hasn't even started and the sparks are already flying on Donald Trump's hit NBC reality show.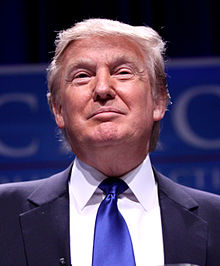 One of the contestants, Dee Snider, complained to "The Donald" about members of the other team.
"Listen, Mr. Trump," the ex-Twister Sister frontman apparently told the business mogul, "the women are already acting up and frankly, 'We're Not Gonna Take it … anymore!"
OK, that didn't really happen, but it could as Snider is one of the interesting group of competitors in the upcoming show as unveiled on Wednesday's Today show.
He joins characters such as lurid comedienne Lisa Lampinelli, crooner Clay Aiken, businesswoman Victoria Gotti and actress Tia Carrere, among several others in trying to join past winners like Piers Morgan and Joan Rivers in the "You're Hired!" group.
Many, many will be fired before we get to that point, however, joining the likes of Darryl Strawberry, LaToya Jackson, Holly Robinson-Peete and so many before them.
Let the game begin … and eventually end … so The Donald can continue to flirt with a run at the presidency. Or not. Perhaps he can take President Barack Obama under his wing and teach him a few things.
Now THAT would be some version of The Apprentice.