Bud Selig can be tough to take.
The Major League Baseball commissioner is so closely tied to the owners, as an ex-owner himself, it's hard to believe he will do things in the best interest of the game and not just for his cronies.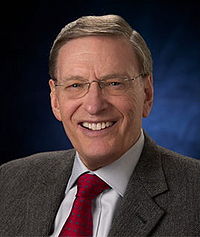 Signing off on interleague play, where NL and AL teams face off each season, was a smart move though.
The ridiculously long 162-game season needs some jolts of energy along the way and interleague tilts provide them.
It's terrific to see the Mets-Yankees, Giants-A's, White Sox-Cubs and other in-state rivals play each other and record crowds at some of those venues are proof of that.
Please, don't give me "sanctity" of the game arguments against it, either.
Besides fluky, and pretty lousy, World Series matchups between the Mets-Yanks and Giants-A's, these teams would NEVER get to play each other.
Dream showdowns, like Yanks pitcher CC Sabathia vs. Mets shortstop Jose Reyes, could only take place in the All-Star Game.
And that would be a shame.
follow matt aug http://twitter.com/#!/mattauge and/or friend me on facebook.com