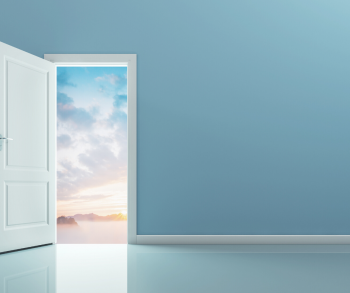 I wrote this poem seven years ago and it showed up in my Facebook feed this morning.
The Door to Joy
The door to joy stands always open to usher through each weary soul
Whose feet have traversed the rocky path, sometimes stumbling
Wondering if they will ever arrive or be destined to travel endlessly
A beacon light catches the eye, reassuring that warmth and comfort
Nourishment for body, mind and spirit
Waits within.
Edie Weinstein copyright 2013-2020 ©
Apparently I needed to read it since lately, I haven't been experiencing much of that cherished emotion. In and out of the hospital, my health has felt precarious. Kidney stones, cardiac arrhythmia, and GI yukkiness have had me passing through the door of the ER into the exquisite care of medical professionals who know their stuff, not just clinically but, compassionately. They are healers, not merely skilled technicians. My family and friends have been attentive and my extended social media peeps have offered love, prayers and all manner of healing energy. All that being so, I still feel uncertain of my footing. I came home from the hospital following surgery to remove two stones My son and daughter-in-law insisted that I stay over with them. Bonus was that I had quality grand-kiddo time with our now 5 week old little guy.
Since discharge, I have alternated between seeing therapy clients and hanging out under the covers, napping when I can. I haven't been back to the gym (it's been at least three weeks and I miss it) at the suggestion of my cardiologist until I have had a stress test which will be next week, followed by an endoscopy. Music, writing, and eating lightly have been part of my healing process. I have lost 10 lbs. since this all began a few weeks back. As much as I want to release weight, I would much prefer that it be in an easier, healthier way.
As I am writing these words, it all seems matter of fact, no emotion. Uncharacteristic of me. I am not prone to depression, but this is the closest I have come to it. I attribute it to emotional exhaustion with attempts to maneuver the state of the world. It all seems surrealistic that what I had come to trust has faded into near oblivion. My get up and go has seemed to have got up and went. Nothing has changed on the outside. I have my personal and professional needs fulfilled; creature comforts met. People are available at the speed of thought, a phone call, or message. I am not lonely. I am not bereft.
I am standing outside the door, in disbelief that I really can walk through. At times it seems like I don't have the strength to walk through. I ask that the angelic beings that await, reach out and offer a hand, beckoning me in. I want to feel at home in my own body again.