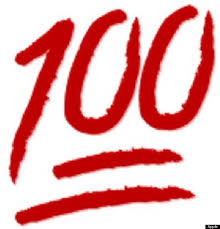 I have been thinking about the first 100 days of this administration and it caused me to consider what I accomplished during that time span to help heal the rifts which occurred that are crying out for mending. From the day in November after the unthinkable happened and I awoke to experience a sense of depression and anxiety to which I am not prone, I knew that I didn't have the luxury of complacence. Immediate action was called for. I discovered that the activist in me who had marched for the ERA. for LGBTQ rights, for peace, for alternatives to nuclear power, for the environment, for civil rights, was being re-launched. I put legs under my values.
I wrote copious articles about the impact it would have on the globe and not just our country. In part, I did it as a way of expressing my angst and helplessness. I participated in the Women's March in Philly on January 22nd, as I was surrounded by people of all ages from all over the planet who were standing up and speaking out against injustice and for the kind of world in which we chose to live and to leave for future generations. I organized several Free hug events in Philly, Bucks County  and DC. Counseled
I counseled therapy clients who are struggling as a result. Some of them expressed a sense of overwhelming dread and helplessness. My role was to assist them in transforming their fear into action themselves. Many have since rebounded.
I made calls and sent emails to representatives asking that they vote in the best interest of future generations. I speak out wherever I can in an attempt to educate and if I can't change minds, at least I can soften hearts. I have built bridges across the divide since when I hug people, I don't always know who they voted for. Opened my heart to more love and welcomed new people into my life. I have stretched comfort zones.
I am expanding my fitness goals and activities as I spend more time at the gym and on my bicycle. I am planning to do a 5k in the Fall which is both exhilarating and a bit scary to anticipate.
I am speaking my truth; willing to be vulnerable. I am expressing more gratitude. I am welcoming in abundance in all forms. Facing fierce fears. Grieving losses. Living full out. How have you spent the past 100 days?
I think of this time in history as a snow globe that got shaken up when the Electoral College votes were tallied. The glitter swirled and landed and got swept up over and over. Although they have not completely settled down and may never, given the ripple effect of what is going on in our nation's capital, at least they are not, for the moment in a blinding swirl.