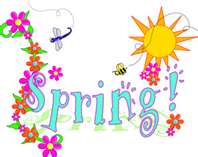 The spring equinox – when the sun is positioned directly over the Earth's equator– will occur at 1:14 a.m. Eastern on Tuesday March 20th…a few hours from now. Most humans (and certainly the one writing this entry) are fascinated with thresholds from one season to the next, one state of being and awareness from another. Perhaps you will feel an energetic shift. I certainly do and it isn't just because I notice that all of the flowers are popping their full to bursting leaves and buds from branches and soil much earlier than usual since this winter has been exceedingly mild here on the East Coast of the U.S. I have lived in the Philadelphia area almost all my life, except for a 2 1/2 year span of time when I was in South Florida. A meteorological happening known as Hurricane Andrew roared through Homestead in August of 1992 and blew us northward. I have never known a winter quite like this one.
With the blossoming of flora comes the opportunity to grow our own hearts and lives. I think of it as spring awakening; that time when we stretch our own leaves and branches and plant seeds for summer growth. This can be done metaphorically by shaking ourselves free of frozen dreams in the same way we would melt away our winter doldrums at the first hint of the new season. My spring awakening comes in the form of exploring and then releasing my own cryogenesis that looks like self imposed limitation, guilt, fear and shame around choices made and opportunities lost. That clears the soil for planting new life and budding possibility. In my life it looks like discovering new opportunities to grow my creativity and reach out to as yet unknown people. It also indicates the importance of knowing what I want. I can't plant tomato seeds and expect to grow corn, and yet there have been many times, too numerous to count when I have done that in my day to day interactions. I ask myself, "What is it that a person would need to believe in order to harvest the crop I have planted that is now coming to fruition?" The answer isn't always easy, but profoundly simple and it comes down to this…they would have to believe that all is well, or all is hell…with not much in between.
I choose to go with the well idea and know that regardless of appearances, I am always held and supported by a pronoiac universe that only wants my highest good and is willing to help me water, feed and weed my outrageously sprawling garden. How does your garden grow?
http://youtu.be/yGKPHFrHVVY Here Comes The Sun-George Harrison, Ringo Starr, Elton John, Phil Collins, Eric Clapton