Recipes are always a good idea. It's much easier to stick to a low glycemic plan if you have some good ideas of what you can fix — particularly if you are fixing for your family as well as for yourself.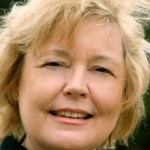 I planned on including a weekly recipe, but have been hampered by not having a real kitchen. Now that I've moved from our travel trailer into a house and have room to cook, I'll try to start on a Friday recipe day.
The other difficulty with recipes is that I'm a dreadful cook. It's hard to tell whether the recipe is a dud or whether I did something that killed it. Here is one that is easy, low glycemic, and turned out twice for me without a fail. You can fix it in a slow cooker, so it's good for busy days.
Low-Glycemic Caesar Chicken
Ingredients
~3 lbs raw boneless, skinless chicken breast, cut in large chunks
~2 cups fresh mushrooms, sliced
~1 (8 oz) bottle Creamy Caesar Dressing
~4 ounces cream cheese
~1 can (10.75 oz) cream of chicken soup
~8 oz mozzarella cheese, shredded
Directions
Pour a bottle of Caesar dressing into a slow cooker. Add the chicken breast chunks and mushrooms, stir to coat, and cover.
Cook on high for about 4 1/2 hours. Remove a cup or so of the liquid at this point so the finished product will be thick enough.
Mix together the cream of chicken soup and softened cream cheese.
Stir the soup/cream cheese mixture into chicken and mushroom mix in the slow cooker.
Add mozzarella cheese, stir gently.
Cook another 1/2 hour until cheese is melted and the mixture is hot.
Serve with rice or pasta cooked al dente.
This makes about 8 half cup servings. Remember that this is not low calorie, so you can't eat the whole pot all by yourself. It won't make your blood sugar go crazy, though, so you can eat and enjoy!
Do you have a favorite low glycemic recipe? I'm always looking for new ones. (Especially ones that have words like "easy" and "no fail" in the title.) If you share a winner, I'll be delighted to post it.
Eating to live and living for Christ,
Susan Jordan Brown