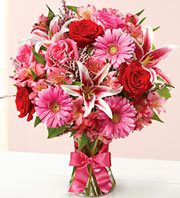 I stayed relatively silent about my depression for two decades because I felt I had no right to complain.
Two million children in Africa die a year from Malaria. That's suffering. Mothers risk their lives to give birth in war-torn Iraq. That's suffering. Women in Darfur risk rape for their freedom. That's suffering.
A rich, white American woman suffer? I don't think so.
But that's like saying the boy with an iPod shouldn't cry when he breaks his leg because his parents are loaded. Or my affluent neighbor who suddenly lost her husband to a heart attack last year is self-serving to grieve. Her money invalidates her pain, no?
I agree. I haven't walked a mile in an Afghan woman's sandals. And based on the headlines I read, I don't want to. I feel for her, and I pray for her. But it's unfair to say that I'm immune to pain because I'm rich (compared to the rest of the world) and white and American.
If depression, bipolar disorder, and all mental illnesses weren't so painful, why would 30,000 Americans kill themselves each year? Why would suicide take more lives than traffic accidents, lung disease, or AIDS? Why would suicide be ranked as the second-leading cause of death worldwide among females between the ages of 15 and 44 (according to the World Health Organization)? Why would depression be expected to be the second most debilitating disease worldwide by 2020, and be considered (according to some experts) more debilitating than many common medical conditions today, such as diabetes and arthritis?
But who cares about the numbers.
Jesus didn't teach us to compare each other's burdens and vote on which one deserves compassion. His greatest commandment was this: "That we shall love God with all our hearts, souls, and minds, and that we shall love our neighbor as ourselves" (Matthew 22: 37-39).
Which means that if my neighbor is grieving the loss of her husband, I show up with flowers.