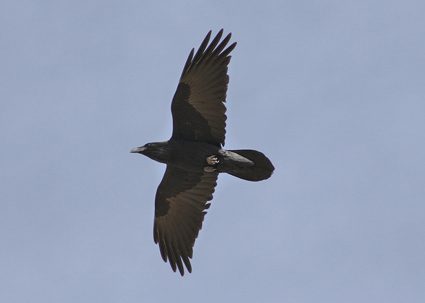 A reader recently emailed this beautiful reflection:
Do not look forward to what might happen tomorrow; the same everlasting Father who cares for you today will take care of you tomorrow, and everyday. Either He will shield you from suffering, or He will give you unfailing strength to bear it. [I've put in my order for the former … Don't know about you.]

Be at peace then, and put aside all anxious thoughts and imaginations.
It is a good addition to my other "We're Cool" scripture passage:
I tell you, do not worry about your life, what you will eat, or about your body, what you will wear. For life is more than food, and the body more than clothing. Consider the ravens: they neither sow nor reap, and they have neither storehouse nor barn, and yet God feeds them. Of how much more value are you than the birds! And can any of you by worrying add a single hour to your span of life? Consider the lilies, how they grow: they neither toil nor spin; yet I tell you, even Solomon in all his glory was not clothed like one of these. But if God so clothes the grass of the field, which is alive today and tomorrow is thrown into the oven, how much more will he clothe you–you of little faith! (Luke 12:22-25, 27-28)