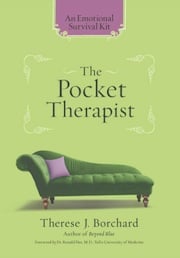 I have decided to dedicate a post on Thursday to therapy, and offer you the many tips I have learned on the couch. They will be a good reminder for me, as well, of something small I can concentrate on. Many of them are published in my book, "The Pocket Therapist: An Emotional Survival Kit."
Acrobatics?
Yeah.
Like leaping to judgments, and jumping to conclusions. These things happen in the air, and the goal is to stay on the ground … where you have evidence for opinions and facts supporting judgments. Because without the evidence and the facts, you're dealing with assumptions, and we all know that assumptions are the termites of relationships.
They eat away at the connective tissue between two people.
"Don't make assumptions" is the third agreement of don Miguel Ruiz's classic book, "The Four Agreements. He writes: "All the sadness and drama you have lived in your life was rooted in making assumptions and taking things personally."
If you want more sadness and drama in your life, continue to leap and jump. Hell, try a back flip. If not, try your best to stay grounded.
* Click here to subscribe to Beyond Blue and click here to follow Therese on Twitter and click here to join Group Beyond Blue, a depression support group. Now stop clicking.