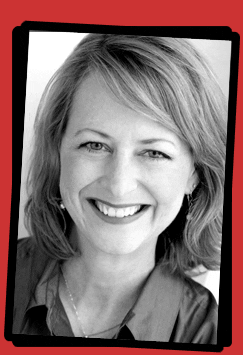 Is it possible to be a stand-up comedian and minister simultaneously? I didn't think so until I learned about Rev. Susan Sparks, Senior Pastor of Madison Avenue Baptist Church. Her book, "Laugh Your Way to Grace: Reclaiming the Spiritual Power of Humor," is a fantastic read and will put you in a good mood before you've even turned a page. I was so intrigued with her journey that I wanted to interrogate her a little more on Beyond Blue, and she accepted the invitation.
1. How did you become an ex-lawyer, turned standup comedian and minister?
Rev. Sparks: After ten years as a trial lawyer, I left the practice to pursue a career in ministry and standup comedy–a job that frankly, didn't exist. I had felt a call to the ministry for some time, but was unsure how a comedian would ever fit into organized religion. I decided to travel around the world hoping to find some – any kindred spirits. I traveled for two years doing everything from working for Mother Teresa and climbing Mount Kilimanjaro to driving my Jeep Wrangler from NYC to Alaska. Everywhere I went, whether it was the laughter of Buddhist monks or the Sacred Clowns of the Navajo, I found examples of how comedy – joy and laughter – was an integral part of the Holy. Consequently, I returned and entered Union Theological Seminary, graduating with an honor's thesis on humor and the sacred and eventually became the senior pastor of the historic Madison Avenue Baptist Church in New York City (and the first women in its 160 history).
2. What are the key factors in your success and what one word best describes it?
Rev. Sparks: Believe. That's the one word that describes it. You have to follow what your heart calls you to do—no matter how improbably it seems. As a standup comedian, where was I going to find a home in the church? Please. But, paths open up that you never expect and here I am negotiating a career that up until now did not exist. Whatever you do, don't wake up one morning after a long career in something you hate and realize forty years are gone and you can't get them back. Believe. Just believe…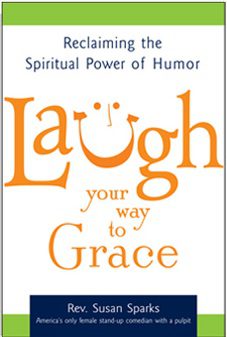 3. What technique or exercise gets you through the challenging times?
Rev. Sparks: Humor. As a comedian and a breast cancer survivor, I know first hand about the healing power of laughter in hard times. In fact, an entire chapter of my new book is dedicated to it. I entitled it "Into the Ark" from a poem by Nobel Laureate poet Wislawa Szymborska: "An endless rain is just beginning. Into the ark, for where else can you go." To me, humor is that ark.
Humor is the ark that will allow us to rise above life's hard times. It is God's way of lifting our burdens, if just for a split second, to allow us a moment to breathe and to heal.
Suffering is not who we are; it is what we are experiencing. When we find something to smile about in a place of pain, the balance of power shifts and we reclaim control. We take life back. Laughter reassures us that no matter what comes at us, even if it defeats us, it will never define us.
4. What was your biggest challenge in making the change?
Rev. Sparks: Not having any role models. Sometimes you just have to blaze a trail. Just because the world isn't doing it yet, doesn't mean it can't be done.
5. How does humor help us find perspective?
Rev. Sparks: Charlie Chaplin said "Life in the close-up is a tragedy, but life in the longshot is a comedy." Laughter helps us see things with a different eye. If you can laugh at yourself, you can forgive yourself. And if you can forgive yourself, you can forgive others. And there is basically every world religious tradition in two sentences.
6. How do we go about reclaiming laughter? Do you have any suggestions or steps to practice it?
Rev. Sparks: #1 Smile. Emerson said, "What we worship we become." Think about your day to day life. Do you smile or frown more? It's a simple question, but one that reveals a much deeper reality. If we spend our day to day lives frowning more than smiling, that, in the long run, is the legacy we will leave – to our children, our spouses and partners, our friends, our co-workers, our world. The bottom line? Do you want to leave things better than you found them? Do you want to lift up the people around you or bring them down?
#2 Do something nice for yourself and someone else – everyday.
#4 Cut yourself a break. As the old saying goes: "lower the bar and claim a victory."
#3 Start each day naming by three things for which you are grateful.
#5 End each day by saying "it is enough."