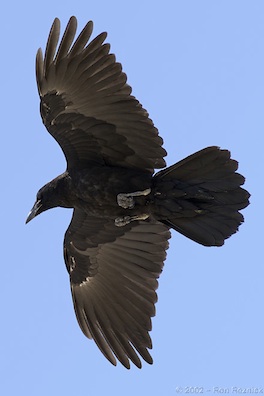 News flash! News Corp Has Sold Beliefnet to BN Media, a holding company that has investments in Affinity4, a marketer that raises funding for charities, ministries, and other non-profit organizations, and Cross Bridge, which offers online distribution of audio-video content for non-profits and charities.
I learned of all this last Monday, at which time I started freaking out, because I honestly didn't know if the new owner would keep Beyond Blue or want all religious and spiritual language and overtones cut from my blog.
My friends who knew I was freaking out, sent daily devotions to me, like this passage from the Gospel of Matthew:
Therefore I tell you, do not worry about your life, what you will eat or drink; or about your body, what you will wear. Is not life more important than food, and the body more important than clothes? Look at the birds of the air; they do not sow or reap or store away in barns, and yet your heavenly Father feeds them. Are you not much more valuable than they? Who of you by worrying can add a single hour to his life?
And why do you worry about clothes? See how the lilies of the field grow. They do not labor or spin. Yet I tell you that not even Solomon in all his splendor was dressed like one of these. If that is how God clothes the grass of the field, which is here today and tomorrow is thrown into the fire, will he not much more clothe you, O you of little faith? So do not worry, saying, 'What shall we eat?' or 'What shall we drink?' or 'What shall we wear?' For the pagans run after all these things, and your heavenly Father knows that you need them. But seek first his kingdom and his righteousness, and all these things will be given to you as well. Therefore do not worry about tomorrow, for tomorrow will worry about itself. Each day has enough trouble of its own.
The passages helped me, but I continued to freak out.
And, to be perfectly honest, I'm not done freaking out.
Because all of the people who I've known and worked with and admired and respected and trusted at Beliefnet, from its inception in 1999 until last week, are no longer with the company. More than half of the editorial staff was laid off. Michael Kress, a staple of Beliefnet for as long as I've written for them, is gone. So is Holistic Health Editor and Fresh Living blogger Valerie Reiss. And Parenting and Family Editor Wendy Schuman. But the biggest loss for me is my dear editor, Holly. She has been a silent partner with me on the job from the beginning. She came up with the name "Beyond Blue." She guided me and supported me and inspired me. She brought out the best in Beyond Blue, and I will always be indebted to her. I tear up every time I try to craft a sentence that expresses how much she was to the success and spirit of Beyond Blue. I am going to miss her immensely.
On my Facebook page last week, I posted that I was heartbroken for all the Beliefnet employees who lost their jobs. Naturally, many people wondered what had happened and if was going to affect me or Beyond Blue. So let share what I know.
BN Media has said that they will honor my contract until it expires in May of 2011. I intend to write Beyond Blue until then. Because to end it abruptly, I think, would be unfair to those of you who look forward to it in your inbox each morning. I benefit from it, too, of course. Writing Beyond Blue has been an important part of my recovery from depression and anxiety. I get to whine out loud and be praised by some people for whining!
However, I am certainly at a crossroads right now in my career, where I'm going to have to make some hard choices, because, given all the disappointments and instability in my professional world right now, I can no longer support a family as a freelance writer. I have managed to carry the load for two years, something to celebrate and be proud of. That's two years more than most writers get. But, until the housing industry picks up and employs more architects like my husband, I'm going to have to do something a tad more lucrative and much more stable.
I will never abandon Beyond Blue. I want you to know that. When Oprah Winfrey told the graduating class at Wellesley College that when you find the right job for you, it should feel like breathing … well, writing Beyond Blue is like that for me. But it may have to become a side gig or a hobby done on the evenings and weekends instead of my main occupation.
I'm waiting on God to deliver the details. In the pleasant company of the ravens.
* Click here to subscribe to Beyond Blue and click here to follow Therese on Twitter and click here to join Group Beyond Blue, a depression support group. Now stop clicking.