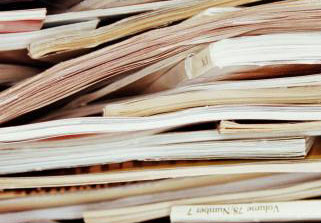 I realize the more professional thing to do would be to keep this to myself, but, since I've always vowed to be as truthful as possible in my blog, here it is …
I've been in the process of mourning an end to my book writing career.
In the publishing business, you are only as good as your last book, and, well, for some reasons that I couldn't control, my last book was a stillborn, dead at birth. It got lost in the shuffle from editorial to publicity to sales, and resulted in really bad numbers … the kind that put an end to a book writing career.

I always knew that you were at the mercy of numbers, but I forgot that you can't control things, situations, that work against you. And sometimes you just have to go on living with the circumstances.
"It's the end. God, I've reached the end," I cried to a good friend yesterday, trying to brainstorm about where to go next, what other careers I could do: teaching high school religion, publicity for the Naval Academy, driving the water taxi downtown.
"It's the middle," she said back to me. "Don't mistake the end for the middle. You don't know what God has in store for you."
I suppose she's right. I mean, the last time I said, "This is the end," I was hospitalized, listening to a guy bang his head against the wall as I cried to my mentor over the phone. I had absolutely no reason to believe that my future involved anything promising. I mean, I wasn't able to drive myself at that point. How would I get to an office? Becoming a mental health advocate through writing and speaking? No one could have convinced me of that.
And now, as I mourn the death of what has been an important arm of my career, I must not lose sight that sometimes there are surprising beginnings in what we deem ends, and that we don't always understand God's plans as they unfold.
I can't thank my readers enough for all the affirmations you've sent lately. I have printed all of them and stuck them in my self-esteem file, because, as you well know, when a door slams shut in your face, it is so very tempting to abandon everything that involves putting yourself out there.
So thank you.
* Click here to subscribe to Beyond Blue and click here to follow Therese on Twitter and click here to join Group Beyond Blue, a depression support group. Now stop clicking.