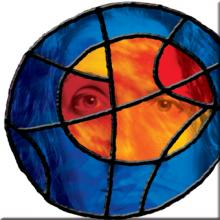 U.S. Catholic writer Anna Weaver penned a comprehensive, insightful, and useful article in last month's issue of US Catholic magazine (where I actually worked as an editor … my first real job out of college). I was honored to be interviewed for the article, as well as Sister Nancy Kehoe, whom I featured the other week on Beyond Blue and Kathryn James Hermes, another familiar name to Beliefnet readers. I urge you all to read the story, as Anna succeeds at giving us a nuanced perspective of what churches are doing today to address mental illness, and what we can do to help them along.

Here are some favorite excerpts:
For many Catholics experiencing mental illness and their families, the church can be both a place of welcome and alienation. Just as society has struggled with how to deal with those with mental illness, U.S. parishes and dioceses have found the area equally challenging.
Many in Catholic mental illness advocacy agree with Chicago Deacon Tom Lambert when he says, "As a church we're just beginning to address the issues on a church-wide and institutional level."
The National Institute of Mental Health estimates that one in four Americans has a mental disorder. Of those, one in 17 has a serious mental illness such as major depression, schizophrenia, bipolar disorder, obsessive compulsive disorder, panic disorder, post-traumatic stress disorder, or borderline personality disorder.
To Portland, Oregon psychiatrist Dr. Thomas Welch, those large numbers mean that every Catholic is affected by mental illness in some way. "The people next to you in the pews may have a mental illness or have family [members] who have mental illness," he says. "By virtue of Baptism, we're all equal members of the church, and we need to be mindful of that."

A real disability
Mental illness outreach within the Catholic Church has often emerged from other disabilities work.
Connie Rakitan, a member of the Archdiocese of Chicago's Commission on Mental Illness, is the founder of Faith and Fellowship, a support group for people with severe mental illness. She thinks there's been a vast improvement in the "sensitivity and sophistication" of understanding mental illness, but that church outreach in that area has taken more time compared to the outreach to those dealing with physical disabilities.
"It is way easier to build a ramp than it is to deal with a person who comes to church talking to herself, which might be a manifestation of some of the more severe symptoms of mental illness," she says. "I don't think that the church is ready for that yet."
Recent Baylor University studies reflect this attitude. A 2008 study showed that almost one-third of a group of 293 Christians who approached their various churches about mental illness were told that they or their family member didn't really have a mental disorder. A 2009 Baylor survey of Texas Baptists found depression and anxiety were the maladies most often dismissed by clergy. Repeated studies have also shown that it is clergy to whom people most frequently turn when they are first in mental distress, not mental health professionals.

Baby steps
Outreach to those experiencing mental illness does not need to be as extensive as starting your own social service agency. Many within the church say that while the mentally ill often need a range of services-including access to medicine and counseling-churches can begin by simply making those with mental illness feel welcome.
"If only our parishes knew how simple it is to be the support that people just hunger for," Dorothy Coughlin says. "For so many people with mental illness, what would be most therapeutic in their lives would be relationships and friendships."
"To support a friend with cancer I don't have to be an oncologist. To support a friend with mental illness, I don't have to be a psychiatrist," she adds.
Another refrain among Catholics involved in mental health outreach is that training, beginning at the seminary level, would go a long way toward helping awareness spread throughout the Catholic Church in this country.
"I'd say the majority of priests don't understand what mental illness is about, and they can't identify it when it comes to their door," Salazar says.
Welch says he's heard homilies in which priests referred to someone as crazy or as having a "Prozac moment" and other phrases that can be alienating to a person with mental illness.
Seminaries do pastoral training for areas like marriage and bereavement counseling but don't get into "the big guns" of mental illness, Rakitan says. She'd like to see churches host support and outreach groups not only through NAMI and other outside organizations but on their own.
An example of that is in the Archdiocese of Portland, where Welch started a faith-sharing group with Dorothy Coughlin last year at St. Philip Neri Church. The group gathers to have dinner, go over readings, do reflections, and pray for those who were unable to come that week.
Coughlin remembers one man who came to the group last year before committing suicide. He always used to ask for a window to be opened at the meetings. "We still open the window, remembering him," she says.
Click here to read the entire article.
* Click here to subscribe to Beyond Blue and click here to follow Therese on Twitter and click here to join Group Beyond Blue, a depression support group. Now stop clicking.