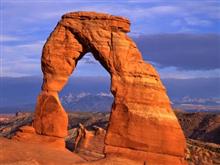 When I was buried in the Black Hole of depression, nothing comforted me like the Psalms. My very religious aunt told me to read them every morning, because they were written for people fighting against despair. So I would take my bible into my walk-in closet and open the Bible to a psalm.
I was excited to see this Beliefnet gallery of psalms compiled by Ansley Roan because it includes my favorites. To get to the gallery click here. I've included the first four psalms and the introduction below….
When you're looking for hope, comfort and encouragment, the Biblical book of Psalms is full of ancient words of wisdom. Some people pray the Psalms regularly, while others memorize a few verses for times when they need an infusion of faith. Whether the Psalms are reminders of God's constancy, or aching calls for God's assistance, they offer a glimpse into the struggles of their writers. In doing so, they also offer words that are relevant today.
Read these Bible verses from the book of Psalms and share them with friends.
(All Bible verses are from the New International Version)
1. Psalm 34: The Lord Helps the Brokenhearted

The Lord is close to the brokenhearted ?and saves those who are crushed in spirit. –Psalm 34:18
2. Psalm 23: The Valley of the Shadow
Even though I walk ?through the valley of the shadow of death, ?I will fear no evil, ?for you are with me; ?your rod and your staff, ?they comfort me. –Psalm 23: 4
3. Psalm 32: You Will Protect Me
You are my hiding place; ?you will protect me from trouble ?and surround me with songs of deliverance. –Psalm 32:7
4. Psalm 31: Turn Your Ear to Me
Turn your ear to me, ?come quickly to my rescue; ?be my rock of refuge, ?a strong fortress to save me. –Psalm 31:2
To read more Beyond Blue, go to http://blog.beliefnet.com/beyondblue, and to get to Group Beyond Blue, a support group at Beliefnet Community, click here.
To subscribe to "Beyond Blue" click here.