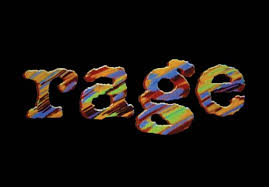 I don't have a terrible temper. I can take quite a bit of hassle, as long as it's just about me. No one will agree w/ you all the time, nor will everyone like you. So it's silly to get put out when those things happen — disagreements & people not liking you. That said, I am still that kid who yelled It's not fair! And when it's not? Well, I have this tendency to… ignite?
To aggravate the whole thing, I used to think you had to 'talk things out' immediately — in the white hot Vesuvius of my reaction to whatever. NOT the best idea, I now realise. But it seemed (for many many years) that to let things go was, somehow, to cave to the idea that women should be the ones who 'give in,' or 'compromise' (the euphemistic term for what women do in most jobs…). And that was NOT me.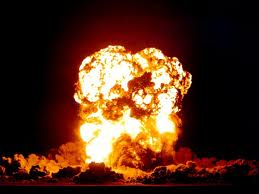 These days, however, I've come to see that sometimes, a disagreement disappears on its own when folks are rested, fed, and some time has elapsed. Sometimes we need distance from our anger. It gives us perspective. This is so obvious to me today that it's embarrassing to confess how recently I came to this realisation!
So here's my day's advice for our beginner's hearts: let it go today. Back off from whatever it is that is driving you nuts. Take a deep breath, continue your life, and return to what's lighting your bonfire tomorrow. Or even in a couple of days. If it's really worth your passionate upheaval, believe me: it will still be there. But chances are, if you give it some time & space, it will go out like, well, a fire w/out fuel. And that's a good thing, believe me.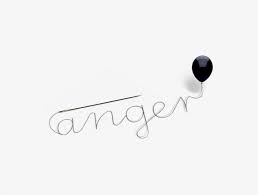 Buddhism talks a lot about letting go — which is NOT the same as not caring. It's giving space to whatever the feeling is, and not attaching. So when your anger flames, don't feed it. Acknowledge it, and then take a deep breath. Go get some tea, or take a walk. Let your incandescent rage die back, the way fires do when they don't have fuel. It turns out — giving in to rage is the very best way to feed it. And walking away from it? Like a damp shower. I just wish I'd known this a couple of decades back! It would have saved everyone a LOT of burn…