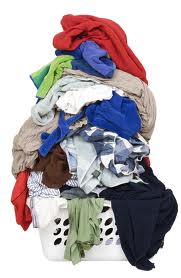 So here I am: excited, frightened, happy, sad. In other words? Life as usual, but on steroids.
WE HAVE A NEW HOUSE! And it's by my beloved grandson (and his parents)! On a half-acre lot, with beautiful trees, and a resident bluebird couple (I saw them!). It's smaller than this house — which I wanted — but bigger than my ideal — which my beloved wanted.
And now that it's done? I look at our gardens here, our birds, and begin to say goodbye. My sisters go on FB and mourn for the family parties we have here to celebrate milestones, or holidays. They worry we will never see each other — that the changes will be, for them, mostly hard.
I know I'm an optimist. Family call me Pollyanna, and my elder son teases me about how 'gooey' I am (meaning mushy, I assume!). It's true: I make a conscious effort to focus on what's good in the world (because otherwise I want to whack folks!). So I refuse to believe that this is a bad change. Still, change is hard, almost by definition.
The Buddhist thinker & writer Jack Kornfeld has a book that talks about how 'enlightenment' is a series of steps, not a destination. More a journey. He reminds us that after what I call a 'baby' enlightenment that breath connects all the planet — the dead, the living, the earth, the sky there is still the laundry to be done. We still need to wash our clothes, weed our gardens, do the dishes & grocery shop & fill the car w/ gas. Everyday life, with all its attendant chores, doesn't stop because of a shift in our perception. Or a move on our personal map.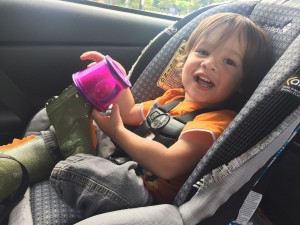 It's difficult for many to reconcile the loss of a happy 'now' with an uncertain future. It's a rare week I don't see both my sisters who live in town. My sister who lives in Texas makes the four-hour drive north frequently, so we are used to a close-knit sisterhood. That will change, by necessity (it's 16 hours to Bburg). So no more impromptu teas. We will have to schedule more, and plan (we're not good at that!)
I will miss the growing up of my grandnieces & grandnephew, at least in the day2day fashion we currently enjoy. Which will be hard for me — I adore them all. I will gain, instead, the day2day activities of my grandson. When he 'feeds' his dinosaur rain boots (they have teeth around the bottom!), I will be there to ooh & ahh.
Beginner's heart teaches me that nothing lasts, good/bad/indifferent. The world is in a state of constant flux. When hardship overtakes us, we're glad for this. But when my everyday life is very good — as it is — leaping into the unknown universe is frightening. Even when I anticipate many many good outcomes from this next chapter in our lives.
You'll be here with me as I move forward. That's one thing I'm counting on. And there will still be tea, and other nieces to come & drink it w/ me: two in DC, one in Boston. There will be new friends, and new experiences. Which is like the 'enlightenment' Kornfeld discusses. Missing my sisters, my grands (nieces & nevvie), my other nieces & nevvie, my garden & all the familiar landscape of my American childhood? That's laundry. And there's a LOT of it.
Keep me in your thoughts! I need all the light I can get, even for a welcome adventure!