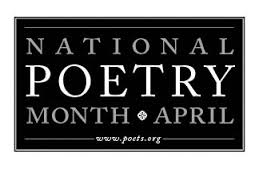 I adore poetry, as anyone who knows me knows. Actually, you don't even have to know me — you can just be sitting next to me on a plane (I'm often reading poetry), or standing by me in a bookstore (cruising the poetry shelves). You might be my letter carrier, bringing me poetry magazines. Or, if you tell me it's okay, you might be reading this blog during April…
Because I'd like to post poetry — mine, classic, favourites, obscure but worth rescuing. And I need to know how you feel about that. And just in case, here's a short justification, tying poetry (the reading of it, the writing of it):
Poetry — all art, really — connects us. Offers us the experiences of another to consider, experiences sifted through the sieves of imagery and compression. Reading and writing poetry both help us to see better: to observe the details in the world around us, and to be more aware of how those details shift when seen through the eyes of another.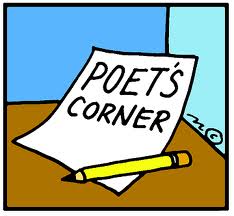 If you love songs, if their lyrics sometimes speak for you when emotions thicken your throat and words are hard to come by, you're already halfway to being a poet. And you certainly should be reading poetry! It's the heart's own language.
So let me know what you think. I'm going to take license, and post one today I dearly love, by a wonderful, well-loved American poet, Elizabeth Bishop. Here's her poem (A villanelle, no less! But you'll still like it… 🙂 ) One Art:
The art of losing isn't hard to master;
so many things seem filled with the intent
to be lost that their loss is no disaster.
Lose something every day. Accept the fluster
of lost door keys, the hour badly spent.
The art of losing isn't hard to master.
Then practice losing farther, losing faster:
places, and names, and where it was you meant
to travel. None of these will bring disaster.
I lost my mother's watch. And look! my last, or
next-to-last, of three loved houses went.
The art of losing isn't hard to master.
I lost two cities, lovely ones. And, vaster,
some realms I owned, two rivers, a continent.
I miss them, but it wasn't a disaster.
—Even losing you (the joking voice, a gesture
I love) I shan't have lied. It's evident
the art of losing's not too hard to master
though it may look like (Write it!) like disaster.