I spent two days this past week w/ humanitarians. Now, they wouldn't call themselves that. They would say they're worker bees, if they said anything at all. Not folks to tout their own horns, humanities board members. And especially not in Oklahoma.
But these very busy worker bees — directors, CEOs, vice-presidents, teachers, professors, lawyers, & more — took a full WORK DAY to come to a meeting talking about the humanities in our state, specifically our Oklahoma Humanities Council.
Wow. That is a gift beyond even $$ (they also each give generously to the Council, as well). And you know why? Because through the day (and the previous evening's dinner), I heard over and over: what we do is important. The humanities are important.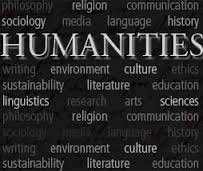 What's ironic is that when I mention the humanities to family, friends, and colleagues, there is all too often a blank stare. Folks confuse us with the arts (the arts are part of us; we aren't only the arts), or with some of the several individual disciplines we include: architecture, art & art history, classics, east Asian languages and cultures, English, history, linguistics, literature, medicine, music, philosophy, social sciences, religious studies, theater… and I've probably forgotten something!
Can you imagine life w/out any one of these? Much less ALL? Because in many small Oklahoma towns — and in towns all over the country — if the Federation of State Humanities Councils didn't receive monies from the NEH, there would be no humanities programming.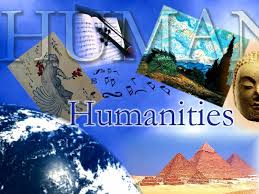 This year, programs — at least in Oklahoma — include book talk (lots!) at libraries, covering every topic you can imagine: the history and lore of Route 66, women's autobiographies, detective fiction, the ethnic diversity of America, the cowboy, the American Civil War, Oklahoma in the Dust Bowl, food literature… Another long and fascinating list!
There's also literature and medicine, the Oklahoma state poet laureate, and many small grants to communities to fund community ideas for programs highlighting specific interests. What is more important than human feelings in the operating room? Or poetry programs engaging our young? How can I decide better than you — in your community — what you want and need?
When people ask me why the humanities are important, and why we should continue funding them in an increasingly tighter budgetary climate, think of these questions, but I respond with another question. It's one I think is only answered by the humanities,

not by business, or technology, or the STEM subjects (much as I love them). Only a book, a painting, a piece of music…a tussle w/ philosophy, or difference, or another culture…an account from history, or new info on the settlement of the western hemisphere, will help us answer it:
What does it mean to be human? That's what the humanities do, fundamentally. They offer us the tools for each of us to answer that question in our own beginner's hearts. And that's why funding them — advocating for them — is critical to all of us.