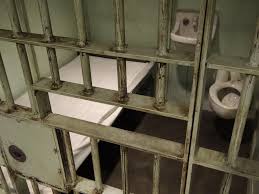 America loves prisons. "Ten years ago there were only five private prisons in the country, with a population of 2,000 inmates; now, there are 100, with 62,000 inmates. It is expected that by the coming decade, the number will hit 360,000." So says the Centre for Global Research, at least. I believe them.
Today's 30 Days of Love prompt is that we consider how to better welcome formerly incarcerated Americans into society. Maybe we should look, first, at why we jail so many in the first place.
Too few Americans are aware that private prisons only make money if they're full. Ergo, there's pressure to put folks in jail. And too few Americans know that African Americans are jailed at a 6/1 ratio compared to whites. Or that "[f]rom 1980 to 2008, the number of people incarcerated in America quadrupled-from roughly 500,000 to 2.3 million people…. and[t]oday, the US is 5% of the World population and has 25% of world prisoners." We don't look very 'civilised,' do we?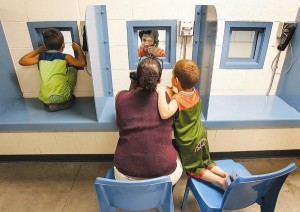 In Oklahoma, we especially love to put our women in prison: "there were 127 female prisoners in 2012 for every 100,000 female residents, the highest incarceration rate in the country and up from 122 in 2011."
And all of this costs us right at $70 BILLION annually. To ruin people's lives over, quite often, non-violent crimes. Because in many states (see the discussion at 30 Days of Love) men and women with arrest records alone — much less cell time — are automatically eliminated from even interviews for job. And with the lessening of safety nets for their dependents, entire families are condemned, even after sentences are served, to poverty.
I don't know how to fix this. But I do know that I vote carefully, bringing my engaged Buddhist social conscience into the ballot box on every vote I cast. I don't vote for men and women — or parties — who make imprisonment a big part of their campaigns. In Oklahoma, the same bag of marijuana that you can buy legally in Colorado can get you a lengthy prison term. Again, condemning you and your dependents to a life difficult to sustain in health. And I don't believe in prisons for profit — forcing arrests to make money??
That's not right. And it certainly isn't loving.