On a FB thread a friend began, there's a discussion of homosexuality, race, and gender. My friend is not tolerant: he lives his beliefs.
An aside: I don't really like the word 'tolerance.' It always reminds me of the stuff I didn't want to eat when I was a kid. My mother & grandmother said I'd learn to 'tolerate' them… Ugh.
I don't WANT folks to 'tolerate' my niece, my best friends, my family. I want the people I love to be seen for their own beautifully complex human-ness. And yes, I understand that's not going to happen easily, in many people's hearts.
That said? If your religion requires you to hate, there is something seriously wrong with it. NO mainstream religion that I know of has a founder who advocates hate. And Christianity is based on the words of Jesus, ostensibly, not the Old Testament, which is filled with hate. (Another aside: have you read the OT lately? That is a DARK piece of work!)

Yet the Jews, who follow the Old Testament, are not people of hate. Paradoxically, it's Christians who most often claim that dubious distinction. And fundamentalist Muslims, with whom fundamentalist Christians have far more in common than they acknowledge.
My religion is kindness, says the Dalai Lama. And that's my mantra this year. My resolution, as it were. 🙂 I want to be kinder. But sometimes, kindness is the wrong kind of tolerance. So in those cases, I'm going to aim for civil discourse. As I will on my dear friend's FB page.
His cousin believes that gays are 'destroying religious tradition.' And that transsexuals are boys & girls who subvert the dress code to gain access to locker rooms. Somehow, religion also enters this.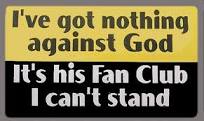 Hmmm…. I'm not sure how to answer that, other than to note that many churches (notably the old Catholic Church) came out for slavery, and for racism, and for the abuse of women & children. Some still do. Do we allow that as 'freedom of religion'? Is that a viable excuse for wrong actions? For denying human beings the right to live their own lives? Do you really believe that anyone CHOOSES to be gay? To be bullied, beaten, disowned by your family & church, and have the ultimate right — to love whom you please — denied you?
My other resolution this year is to be positive, to not bash, but to uphold & uplift. More love, less anger :). So what I'm asking is this: why can't we agree to disagree? Why do laws have to be punitive? If people aren't hurting others, why do we need to make laws to punish them? I feel this way about a lot of things: marijuana, gender, cat ladies. NOT of equal importance, of course. But equally none of my business.
What is this great hatred of things different from our own upbringing? Where in any belief does it say it's okay to hate those who are different, and punish them? Given the incredible challenges with translating ANY text thousands of years old, why are we so sure that hate is what is asked for?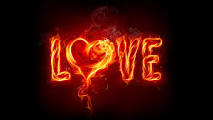 This year, what would happen if we tried to love as fiercely as we have? If we each lived our life from the point of view that what doesn't make us more loving isn't part of our faith? I'm not certain, but my thought is we'd change the world. It would at least make reading FB more pleasant.