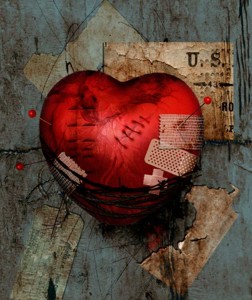 Once again I am wishing I believed in an afterlife where I would reconnect with people who leave me too soon. Leave irredeemably. Permanently. That hard word forever. But I don't.
Once again I wish I had had more time. More jokes. More stories shared. More of her. But I didn't.
And once again, I am breathing. Breathing in for her husband, who was there with her to the end. Breathing out for her sister, who is the only one of 3 sisters left, now. Breathing in for her many friends, each of whom has lost someone rare & precious. Breathing one breath at a time, wishing words could save me.
Death is the ultimate rejection, I remember hearing once. I never see it like that. Too many moves as a child leave me looking, still, to see if I might bump into a familiar face. If someone is really just gone for a bit. Just around the corner, up ahead.Some fragment of my childhood clings to me still, and the sense of maybe? still hangs around.
But she isn't coming back, the adult in me knows. And she had a very short, hard final year. I should be happy she isn't suffering. Only a bit more than a year ago — not two — she was fine. Just a rasp in her voice. But as of last night? The voice that was stilled far too early by ALS is gone completely now. And I'm sitting here. Breathing. Remembering, once again, that grief has no logic…