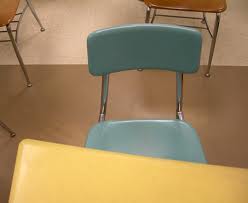 I had a note from a former student today. This isn't unusual — I'm fortunate to have contact w/ many of my wonderful former students. But this was a bit different. It was a thank-you note. Because of you, it said, I graduated alive.
Wow. I shiver thinking about it even now. Because this student never gave any sign of being desperate. She showed regularly. Handed in good essays. Was a pleasure to have in class. Funny, smart, a gift. And yet something I did in class made (apparently quite literally) a life&death difference to her.
Digression: every semester for many years of my teaching career I gave what I call 'the Beth lecture.' More than 15 years ago I had a wonderful student named Beth. Had her in at least 2 classes. And then worked with her on the literary journal I helped edit. Like the student who wrote yesterday, she was funny, smart, a pleasure in all ways. Twice, when she was contemplating suicide, she called me. And I was able to talk her out of it. The third time she didn't call. Anyone. Ever again.
Beth was worried her mother would be disappointed in her grades (she wasn't making straight As…). Her mother, Beth said, had told her she was fat. And that was all it took,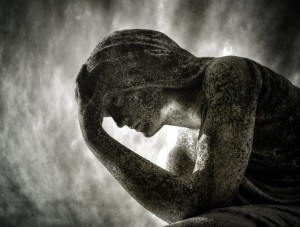 coupled with the usual loneliness, erratic schedule, and just general young adultangst. That is NOT to in any way diminish the searing pain of any of these. But note: they do not make a life.
After Beth killed herself, I promised myself I would never again lose a student for lack of trying. So every semester from then on, I gave the 'it's just school' lecture. And to prove to my students that I really meant it, I would share bits of my son's story: acute depression, semester of Fs. And two parents who are so very glad it was no worse than that.
It's just school, I would tell my students. And I would make them repeat it. It's just school. Loudly. Make them YELL it. IT'S JUST SCHOOL. I would tell them that no one (outside of a grad school application) would ever ask their grade point average. It will not capture the permanent interest of the right kind of partner. It will not save your child from early death. It will not ensure success — financial or personal — but it will not bring on disaster, either. Even in a grad school application, performance and recommendations far outweigh grades. My wonderful niece had a sketchy undergrad GPA, but amazing recs. She begins a highly competitive Master's program this coming spring.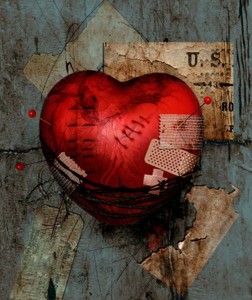 I also would tell my students about Beth. We would talk about how her parents must have felt when they heard. And how I felt. And about the unrealistic expectations most of us have of ourselves…
I have no idea if that is what made a difference to my student. But I will say this: when former students contact me later, it's often to tell me how much 'it's just school' meant to them. It isn't an excuse: I still held them to high standards. It isn't a panacea: there are conditions that are grievously difficult for us to get through. But it does lighten one bit of the load. As does remembering that every person you meet or interact with is a fragile human heart…
It sounds hokey, I know. But it's true, and we forget it. The surly guy at the dry cleaner's? Perhaps he was up all night at the hospital, watching a beloved parent fade into a ghost. The idiot in the grey Nissan who cut you off at the light? What do you know about her life? Perhaps she just heard that her husband was shot in Afghanistan… Each of us drags behind us a twisted mess of baggage: what happened yesterday, what we remember from 10 years ago, who is hurting and how it affects us… And so much more.
The point? None of that is life. And it's NOT forever. Death, on the other hand, is forever. At least so far as everyone on this side of that line is concerned.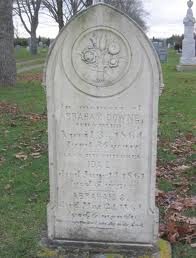 There is no moral to this story. Only a heartfelt plea that you tell everyone you meet that they are important. That you find a way to let the car repair guy, the cashier at Best Buy, the stylist who cuts your hair, the man who repairs your dryer KNOW that you see them. That the human hearts beating inside each of us are not alone.
It's important. It may well save a life…