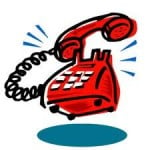 Some time today or tomorrow, I will receive a phone call that will — or won't — change my life. It's not often you reach a juncture where you know that what just happened, or what happens next, is life changing. But today or tomorrow, a nurse (or possibly a doctor) will call, and let me know if I have a bad tonsil (since removed) — or something worse. I will either go forward with healing (just FYI: adult tonsillectomies suck) or make a different set of plans.
That's kind of humbling, if you think about it. And it makes the passage of time quite different. A definitely 'altered' state…It makes the tumble I took in the garden hose no less painful (you should see my goose egg!), but it's still the whole interlude state-of-mind that I wrote about previously.
Once, many years ago, I stood in front of a wall of glass, watching a plane depart. I knew even as it left that my life would be irrevocably changed because we couldn't catch it. Even a week later, after working w/ national authorities to have my elder son airlifted w/ others out of a war zone, life was not the same. Ripples from that missed plane kept me from joining my husband, sent me back to graduate school, turned me (ultimately) into a teacher… The after-effects are large. Had I caught the plane? No telling, but that life would not have been this one.
And that's what I tell myself today, as the phone doesn't ring. By now, it probably won't. Tomorrow. Tomorrow is soon enough. This moment is okay ~