Sometimes, when things really cut deep, I try to compartmentalise.
I want to be the oyster: coat pain and irritation w/ something soothing, wall it off. I wish the boxes produced pearls…
Other times, everything bleeds together. A bit like writing w/ ink on damp paper…You know: you put the pen on the page and the ink begins to bleed into the water that sits like a slick on the paper. Or maybe, if you're very lucky, the paper is porous, and only soaks both ink & water into it, leaving a blurred outline of what you intended…
That's kind of where I am lately. There's a palimpsest of intention beneath my actions. I'm thinking ~ listen mindfully. Try to understand. Honour different perspectives. And what is written is like blurred ink on wet paper, barely legible…And not at all where I began.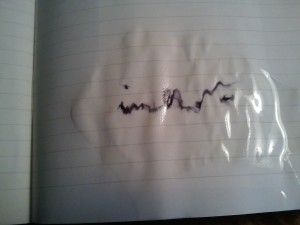 The boxes are easier — at least things stay put. And it's not so messy. But I'm not sure the wet ink isn't, ultimately, more realistic. Because what my practice has taught me, over the years, is that everything really is connected.
Right now, the 'everything' is mortality. My own, the lives (and deaths) of those around me. Not to mention I'm still the goofy hippie chick who was worried about Biafra. Only now? It's Syria, the Sudan, famine in Somalia… And it seems to me it's all connected.
I wish I could put the loss of loved ones into a box — one for each: my mother, my father, my old ladies. The dear friend facing death now. The partner of another dear friend. All the people I know who are losing the day-to-day miracle that being with someone you love offers. I wish I could inter their grief and my own along with the ashes of the dead — so that only the happiest memories remained.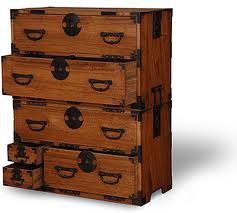 But even as I write, I take it back. I wouldn't trade what I learned about now for selective amnesia, the ability to put away into a drawer my keening grief when my mother died. Or even the day-to-day knowledge that a friend slips away by the moment. It really is all connected, and I try to remember this (hence the 'good intentions' beginning).
What we love will not last. Sunlight today becomes this evening's rain. The rude good health of my 20s evolved into my right foot in a boot for a year. It's all connected :). But if I remember this — if I can keep it in my mind — then I can enjoy the brightness as it comes, and relax, knowing that the darkness is transient, and will pass. Just like the bright Oklahoma light.
It's a hard thing to remember. And it doesn't help with the grief at all, I confess. But somehow, it helps with everything else…