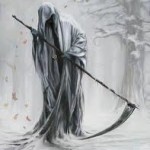 My students are struggling with death. This has been a week where two have lost childhood friends — close friends — within 48 hours. Their grief, disbelief, and questions fill the classroom. Why? they ask me. It isn't fair.
I'm struggling with death as well. My beloved mother-in-law — as dear as my own mother — is fading like an old photo, losing memories like leaf fall. This is the third time I have watched an elder slip into the role of child. The fifth time I have seen my childhood wiped from someone's eyes. Heard the falter of dementia replace my name on someone's lips.
And no, it doesn't feel fair. But I try to remember that everything passes. Nothing will outlast the gradual unwinding of it all. Everything passes. That's what Buddhism teaches. That to the things that pass, that do not come, brings suffering.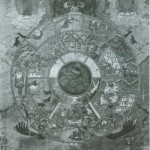 Right now? My students and I are suffering. We are wanting something else: life to be restored. Mind to be clearer. Love to last forever. None of which will happen. Which is pretty much what the Buddha said two thousand years ago. It's just as hard to listen and accept today as it probably was then.
This is not what I offer my students. Them I wrap in hugs. I listen to their grieving. I breathe through my own sadness, offering it for them. It doesn't change things. But it helps.
I guess that's what the Buddha meant. It won't stop the pain, right view. But it helps…