Sometimes I want a do-over. You know – start from scratch: no mistakes, no mess-ups, no baggage. Like the class I taught once, that went awry from the first day. They didn't gel. They didn't really talk. They just kind of sat there. I've been known to refer to them as my squid class – kind of free-floating, no internal structure…(I probably shouldn't admit that :))
Anyway, I told them we were starting over. Fresh and new, clean slate.
Let's just pretend this is the first day of class, I said. I'll assume each of you is going to make an A. And you'll forgive me this weirdly uncomfortable two weeks.
It worked. Sort of – they were never contenders for 'best class of all time.' But they came around. And we managed to create a community of sorts.
Which contrasts strongly w/ the class I had last semester. It's not my smartest class (don't tell them, please). But it may well be the nicest class I've ever had. They seem to actively love each other. I'm not kidding — a college class that has movie night outside of class?? Holds a potluck? Sends each other cards? Let me tell you — that is NOT usual! So I tried to learn how it all came about.
There's a term in teacher research: 'teacher inquiry.'

It means that teachers decide what question(s) about their classroom – a single student, a process, a challenge – need to be researched. The teacher then looks for research, and/or designs a way to collect and analyse 'data' to help inform answers to the original question. Well, the class I had  this past semester sends me back to a question I've had for years: I usually know why a class goes 'agley,' as Bobby Burns would say. But what makes one work so well??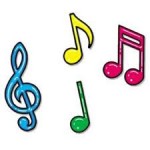 So here's my point: too often, we chastise ourselves when things implode (or explode!). How often do we stop to appreciate when things go along swimmingly, and wonder how to help it happen more often…? When's the last time you congratulated yourself on a job done amazingly well? A project handled w/ grace and elegance? What's wrong with loving ourselves at least enough so the Golden Rule actually means something…? What if 'do-over' wasn't a bad thing, but a kind of musical reprise…? Like… a song you'd like to hear more than once… What if? Just sayin' ~