I have a client who is really a great a person with so much to give and offer the world. However, although he has achieved success the thing he truly desires always seems to escape him. As a result he has become self destructive in relationships. The thing that he fails to see is that everything works together if we truly want to have the abundant life. We often think that one has nothing to do with the other, but that is false. If you mistreat those who love you now how can you expect to treat the one whom you want to spend your life with?
Every relationship builds upon another. Therefore, how we treat our friends is closely related to how we will treat our significant other. In order to experience greater in life, we must be greater. Moreover, to get that new thing we deeply desire, we must ourselves be new and different. My client is now understanding that everything matters. There's a relationship with everything in life. We only grow in the context of relationships so we must truly value and appreciate them. Our success and failures our related to our associations. Let us not be cavalier with those things that matter most in life.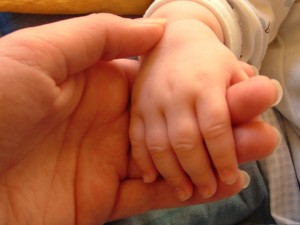 Examine your relationships. If you sense disorder do your part in mending and maintaining. If we want to have the things we want most in life, we must do good by what we have that's present in our lives.
Remember we have the ability to not only change our world, but the world as a whole….BE GREAT!!
Until Next Time,
Pervis
Pervis Taylor, III is an Author, Life Coach, Speaker and Contributor. His books Pervis Principles Volume 1 and 2 are available exclusively on his website: www.pervistaylor.com/author. He is the creator of the inspiration/life coaching mobile app, I-Inspire, available for IPhones, Ipad and Ipod Touch via: www.pervistaylor.com/i-inspire/. He resides in New York City. Follow him on Twitter @pervistaylor or Facebook www.facebook.com/pervistaylor3.