My tagline for everything I do is 'Be Great'. It originated from my mother telling me on a daily basis that I was destined for greatness. For me greatness is the pinnacle of life. However, I want to add to that tagline and mindset I recently was speaking to a group of young men and I was explaining the power of living by principle. I showed them a Michael Jordan commercial. I wanted them to see if they could assess what was the principle he lived by. At the end of the commercial the words: BE LEGENDARY were strewn across the screen.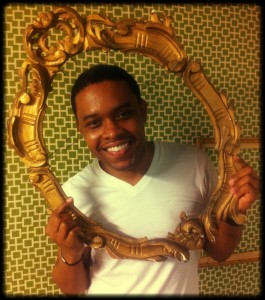 Fast forward I was speaking to a group of adults and a young man asked me what I thought his mindset should be towards his dream of being an etiquette coach. I said simply, be legendary. No matter what you do in life whether you are a janitor, teacher, basket weaver, blogger, home maker, actor etc, have the mindset that you are going to be the best to ever do it. Take pride in whatever you do in life. Excellence leaves a mark and creates history. You are a history maker!!
Don't begrudge where you find yourself in life. If you are a student, be the student that changes the game. If you are a husband be the husband that becomes the template or the standard by which all husbands need to abide by. Everything matters. Greatness resides in you. You have the makings that which legends are made of.
Remember we have the ability to not only change our world, but the world as a whole….BE GREAT!!
Until Next Time,
Pervis
Pervis Taylor, III is an Author, Life Coach, Speaker and Contributor. His books Pervis Principles Volume 1 and 2 are available exclusively on his website: www.pervistaylor.com/author. He is the creator of the inspiration/life coaching mobile app, I-Inspire, available for IPhones, Ipad and Ipod Touch via: www.pervistaylor.com/i-inspire/. He resides in New York City. Follow him on Twitter @pervistaylor or Facebook www.facebook.com/pervistaylor3.