If you're feeling hemmed in and know that there's much more to you than what you're currently experiencing but don't know quite how to access it, then "Leap of Perception," by Penney Peirce deserves a read. Penney wrote about working with dreams and intuition long before working with either became common. Through her simple, guided exercises and partly through the subtle energy of awareness that she transmits through her writing, Penney invites us to step into expanded states of consciousness.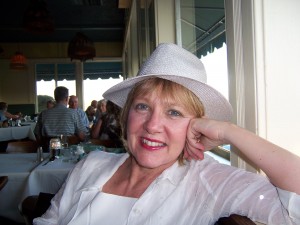 The magic of Penney's descriptions about states of consciousness is that by drawing awareness to them, she makes them recognizable, and from that place of awareness we can shift into a more expansive state. Most of us, most of the time, hang out in the place of linear perception. But Penney invites us to step into the Intuition Age by making a leap into spherical perception. "After changing from linear to spherical perception reality functions differently," she writes. "For starters, there is no outside world!" Did you grasp that? "Linear reality is like a donut and its empty hole," she says. "Because you're looking elsewhere for what you want, for validation of who you are, and for the meaning of life, you don't experience your true self in the center. You can feel 'mindless' or 'out of your mind.' Your consciousness has 'left your body' to occupy other points of time and space – and in effect, 'nobody's home.' You, yourself have become a gap!"
If that sounds familiar, if you've been feeling empty and like you're not enough or don't have enough, Peirce encourages us with her reassurance. "To transform and find Intuition Age perceptions, you need to take up your rightful place in the center of the here and now and in your body starting with the center points in your head and heart."
Part of the magic of her writing is that her astute observations help us to identify experiences we're having that feel less than satisfactory, and she shows us ways out (or in) and the shifts can happen instantaneously. This is ancient wisdom written for today, right now, in clear terms that have the ability to transform your perceptions in an instant.
Bio: Debra Moffitt is the award-winning author of Awake in the World: 108 Practices to Live a Divinely Inspired Life and "Garden of Bliss: Cultivating the Inner Landscape for Self-Discovery" (Llewellyn Worldwide, February 2013). A visionary, dreamer and teacher, she's devoted to nurturing the spiritual in everyday life. She leads workshops on spiritual practices, writing and creativity in the U.S. and Europe. More at http://www.awakeintheworld.com and on Facebook at: http://www.facebook.com/DebraMoffittAwakeintheWorld