Question submitted via About.me/BDaveWalters:
"Okay, your post said if I am struggling with online dating to message you. Here I am struggling with online dating!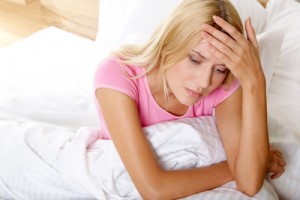 My problem is that I'm not attracting people I am interested in. Maybe it's the site, or my profile, I'm not sure. Help!"
Online dating is a wonderful thing, since it removes time and space from the dating equation. In the past, the only way to meet someone was to be in the same place, at the same time, have an attraction, and a chance to interact. Now, thanks to the power of the internet, you can sit back and 'custom order' that special someone.
However, first and foremost you have to understand how men think, and once you understand that, look at who you are being in the relationship. The reason why this is, is even if you found the right man today, but you don't understand him or how to relate to him properly, you'll lose him anyway. So it's better to look at this as a time to prepare yourself to create the exact kind of relationship you want to have.
Once you are clear on those things, ask yourself, exactly what kind of man are you looking for? Is he tall or short? Very fit and active, or a stay at home type guy? What does he do for a living, or at least what kind of money does he make? If you want to meet a grad student who works at Starbucks, you'll have to do very different things than what it takes to meet a 45 year old surgeon.
Once you know the kind of man you are looking for, then you can start to ask yourself if the sites you are on, are the kinds of sites he'll be on. Wealthy men aren't on PlentyOfFish, and guys looking to settle down aren't on hookup sites, like Tindr, either. Once you figure out the sites you want to setup profiles on, then you need to look at how you're presenting yourself. Again, if you want to date a music producer, dressing like a school teacher in your photos is probably not going to catch his attention. By the same token, if you look like a video vixen in all your photos, don't expect to attract high-end men who value you for your personality.
If you aren't sure what to say about yourself in your profile, ,ask your closest friends what they love most about you, and emphasize those things; be sure to ask men what they think, since it's a man who's attention you are trying to catch.
One last, but definitely not least thing: Do not lie about anything in your profile! Don't say you love 'camping, and quiet evenings at home' if you don't. Don't say you are into jogging and going to football games if you aren't. Your job is to figure out your best mate, and present your best self in a place where he's likely to see it, and everything else will take care of itself.
What do you think? Feel free to comment down below!
You are great, and I love you!
And if you love me back, click 'share' up at the top!
B. Dave Walters Writer, Life Coach, and Talk Radio Host
Find out more about me: http://about.me/BDaveWalters
Ask me anything: http://formspring.me/BDaveWalters
Become a supporter of my work: http://www.patreon.com/bdavewalters
Pages I support:
Jesus and Buddha — Interfaith dialog
Gnostic Theism — Religion and Spirituality for the 21st Century (Join the Movement!)
Love One Another — A group for the coolest Spiritual people on the Internet!