"The biggest human temptation is to settle for too little."
-Thomas Merton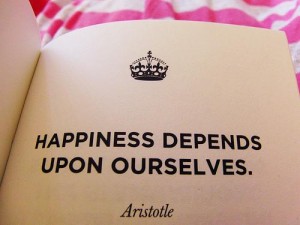 Beloved,
Once again, it has been ages since we last talked. Too long. Of course, I have been here watching, and I see your confusion. You're wondering what to do next; how to cross the seemingly infinite gap that lay between you and the life you dream about.
I have sent this message to tell you many important things, but the most important is this: The past is not a prison, and the future is a choice. Your choice. It may seem hard right now, but there is bad news, and there is good news. The bad news is, you will only get from this life what you create for yourself; no one is going to do it for you. The good news, however, is you will get from this life what you create for yourself!
When it looks like your dream is never going to happen, that there is no possible way for you to make it happen…remember something important:
"Because your own strength is unequal to the task, do not assume that it is beyond the powers of anyone else; but if anything is within the powers and abilities of man, believe that it is within your own power also. "
-Marcus Aurelius
What this means is: Emulate success. There is no need to reinvent the wheel. Anything you want, anything you hope to accomplish has been done before, many times; probably by people who had much harder lives than you do. So, find out how they did it, and you do it, too.
If you want to start a business, find other men or women who started businesses around your age, or doing something similar. Don't be afraid to contact them directly and ask them questions, especially if you won't be a direct competitor. Same if you want to move to somewhere new; find people from your country who've moved where you want to be and ask them how they did it. Human beings are innately good, and you'll be amazed at the wellspring of knowledge and help that is available if you will only ask.
However.
While it's good to get ideas about how to make your goals manifest, it's not what's really important. What you really need to know is why you want it. Knowing what is easy; knowing why is power. This is also the secret of the Law of Attraction. True co-creation with the Universe can only happen when you spend every day focused on your goal, why you want it, and how you will feel when you attain it. Do all that you can, and trust the Universe to handle the rest; release it, without fear or anxiety.
As long as you are taking action, every single day, victory is assured. The reason why you want to focus on your 'why' rather than 'what' you want is the Universe may have different plans for you; your ultimate destiny maybe so much brighter that you can't even imagine it now. Be patient with everyone, especially yourself, since things take as long as they take to manifest. If you plant a seed and dig it up daily to check on it, it will never bloom. You have to water and watch over it, but trust the sun and soil to do their parts, too. Remember that forces are at work to send you whatever you need, whenever you need it; look back over your life and you will see this is the truth.
One more thing:
"Never be bullied into silence. Never allow yourself to be made a victim. Accept no one's definition of your life; define yourself."
-Harvey Fierstein
This is the greatest time in history to be alive. Life can still be hard, but it has never been any easier than it is right now. Life can still seem disappointing, but it has never been more fair than it is right now. You can choose everything for yourself. Your beliefs, who and how you choose to love, your politics, your career, everything. In the end, there is and will always be only one person you have to please, and that is yourself. Inevitably you will be called upon to compromise and make sacrifices for the ones you love, but you know in your heart and soul what it is you've been sent to this world to do, and don't let anyone or anything get in the way of your God given mission.
Always remember that you can do anything, but you can't do EVERYTHING. We all have the same 168 hours in a week, the most precious capital we have. The days are passing, never to return, and how you choose to spend them will define how your life manifests.
If you love someone, tell them. If you are upset, say it. If you need help, ask for it. If you are afraid, face it. If you feel overwhelmed, admit it. If you feel tired, rest. Everyone and everything that comes to you will either be a blessing or a lesson, and as long as you learn something how can anything that happens ever truly be 'bad'?
You are beautiful, you are powerful, you are infinite. As Rumi said, do not feel lonely, because the entire universe is inside of you. You are never alone, for I am with you; I love you, and I am so very proud.
And finally, I leave you with this to meditate on:
"Our deepest fear is not that we are inadequate. Our deepest fear is that we are powerful beyond measure. It is our light, not our darkness that most frightens us. We ask ourselves, Who am I to be brilliant, gorgeous, talented, fabulous? Actually, who are you not to be? You are a child of God. Your playing small does not serve the world. There is nothing enlightened about shrinking so that other people won't feel insecure around you. We are all meant to shine, as children do. We were born to make manifest the glory of God that is within us. It's not just in some of us; it's in everyone. And as we let our own light shine, we unconsciously give other people permission to do the same. As we are liberated from our own fear, our presence automatically liberates others."—-from A Return to Love, by Marianne Williamson.
What do you think? Feel free to comment down below!
You are great, and I love you!
And if you love me back, click 'share' up at the top!
B. Dave Walters Writer, Life Coach, and Talk Radio Host
Find out more about me: http://about.me/BDaveWalters
Ask me anything: http://formspring.me/BDaveWalters
Pages I support:
Jesus and Buddha — Interfaith dialog
Gnostic Theism — Religion and Spirituality for the 21st Century (Join the Movement!)
Love One Another — A group for the coolest Spiritual people on the Internet!