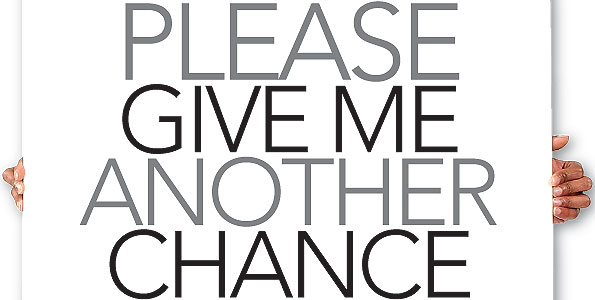 Question submitted via Formspring:
"I've made a lot of mistakes, but I am really trying to change. The problem is my family and friends don't believe it, and keep treating me like the same old me; how do I show them I'm different?"
All of us have made mistakes, and done things we aren't proud of. And unfortunately sometimes it's the people we care about most who get hurt. So, if you are looking for another chance to prove that you've changed, what can you do?
Step one: Actually change! The people who don't believe you have changed, have probably heard you say you've changed before. Or maybe you did try to be different in the past, but slipped back into your old habits. So, if you want them to believe you are different: Actually be different. If you know your temper gets you into trouble, work on controlling it. If you get into fights every time you drink, stop drinking. Don't try to convince people how different you are, until you actually start *doing* things differently.
Step two: Forgive yourself for the past. Yes, you may have done some things you aren't proud of, but they are done. All you can do now is learn from it, try to make amends, and work to do better next time. Remember that no matter what you've done before now, you can ALWAYS choose to do something differently next time. You don't *have* to get caught up in the same old patterns, habits, or conflicts.
Step three: Try to make amends. Apologize for what you've done, and if it's possible to fix what you've done, try to. If it's not possible, try to do something good for someone else, like working with youth to help them avoid making the same mistakes you did.
One important thing you have to remember, is depending on what's happened in the past people may not want to give you another chance. It may be that they are still too hurt from what's happened in the past, and trying to push too hard will only make it worse. Remember, the best way to prove you are different is to *be different*. While there's life, there is hope; the person who won't talk to you today may feel different a month, or a year, or ten years from now.
Everything that has happened in the past has brought you to where you are…but where you go next is 100% up to you!
You are great, and I love you!
And if you love me back, click 'share' up at the top!
B. Dave Walters Writer, Life Coach, and Talk Radio Host
Find out more about me: http://about.me/BDaveWalters
Ask me anything: http://formspring.me/BDaveWalters
Pages I support:
Jesus and Buddha — Interfaith dialog
Gnostic Theism — Religion and Spirituality for the 21st Century (Join the Movement!)
Love One Another — A group for the coolest Spiritual people on the Internet!