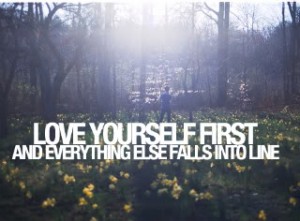 Beloved,
I've been trying to talk to you lately, but you've been so busy; hopefully writing this letter will get your attention. I just want you to know something very important: I love you; I really, truly, do.
I know it's been hard for you lately; you've been hurt, and disappointed. But you know what else? You have survived. It may seem lonely now, but you are not alone; you never have been, and you never will be. You have me, the small bit of peace in your heart that never quite goes away. I am the voice that that whispers to you that you are so beautiful, so brilliant, so creative, so loving, and so strong…because you are.
Lately, I notice you've been giving too much of your power away. What I mean is, you have been letting what people say and do, or don't do, get you down. But you don't have to; people only have what power over you that you give them. And you don't have to be angry at them, either; they are just choosing to give their power to their own baggage, issues, and trauma.
But you aren't doing that; you are different. I know you hear my whispers, and that you know it's the truth. I have some good news and some bad news for you: Nothing and no one outside of yourself can stop you, but nothing outside of yourself can save you, either.
Trust God, trust the Universe, trust Life, and above all else, trust yourself. Follow your heart, but remember to take your brain with you! You always know the truth, even though sometimes you don't want to admit it. As long as you speak and act from love, you are doing everything right; even if it sometimes seems like everything is going wrong.
But when you get to where you are going, this will have all made sense. Until then my love: Keep your head up, otherwise your crown will fall off!
Until that day, I love you and I'm here for you. When you see in yourself what I see in you, you'll be unstoppable!
You are great, and I love you!
And if you love me back, click 'share' up at the top!
B. Dave Walters Writer, Life Coach, and Talk Radio Host
Find out more about me: http://about.me/BDaveWalters
Ask me anything: http://formspring.me/BDaveWalters
Pages I support:
Jesus and Buddha — Interfaith dialog
Gnostic Theism — Religion and Spirituality for the 21st Century (Join the Movement!)
Love One Another — A group for the coolest Spiritual people on the Internet!