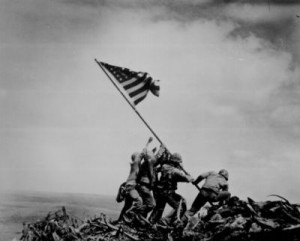 Happy Veterans Day to the brave men and women of the United States Armed Forces.
Thank you for the tremendous sacrifices you have made to defend us and our freedoms that we all too often take for granted.
It is my sincere hope that this day finds you in safety and comfort surrounded by loved ones, as we all work towards the day that all of mankind can live together in peace.
The following is a sampling of inspirational quotes for Veterans Day; you can find all these and more at: http://www.beliefnet.com/Love-Family/Holidays/Veterans-Day/Veterans-Day-Quotes.aspx
"On this Veterans Day, let us remember the service of our veterans, and let us renew our national promise to fulfill our sacred obligations to our veterans and their families who have sacrificed so much so that we can live free."
– Dan Lipinski
"My heroes are those who risk their lives every day to protect our world and make it a better place–police, firefighters, and members of our armed forces."
– Sidney Sheldon
"A hero is someone who has given his or her life to something bigger than oneself. "
– Joseph Campbell
What do you think? Feel free to comment down below!
You are great, and I love you!
And if you love me back, click subscribe over on the right hand side!
B. Dave Walters
Writer, Life Coach, and Talk Radio Host
Find out more about me:
http://about.me/BDaveWalters
Ask me anything:
http://formspring.me/BDaveWalters
Pages I support:
Jesus and Buddha (Interfaith dialog)
Gnostic Theism (Religion and Spirituality for the 21st Century)