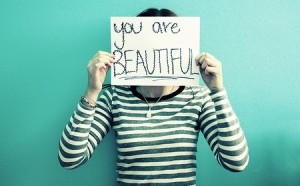 Question submitted via Formspring:
"I read a book about self-hypnosis and i was wondering if you can "manipulate" your conscious in order to reach your subconscious. Like, during work I am listening to music, how about I combine my own quotes like "I am beautiful" into the music."
People have sent in questions about using hypnosis to 'trick' or 'force' the mind into doing what you want it to do a few times now, so much so that I made a video discussing this very thing.
In the videos below, you'll find out:
The three parts of your mind, and how they function;
Why and how your mind has access to all the information in the Universe, and to God directly;
How to create better inner-communication, and a *guided meditation* that will allow you to know the answer to any question

A VERY important thing to remember, is the fact that everything lives in language.
When you look into the mirror, what do you say to yourself? Do you tell yourself how good you look, or how fat your back side is? Does noticing you need to lose a few pounds motivate you to work out, or does it make you go eat a gallon of ice cream?
You want to pay attention to your inner dialog, and be as nice to yourself as possible. Remember, your subconscious mind is like a 5 year old with a mind like a super computer; it remembers EVERYTHING, and takes it all 100% literally.
Yes, weaving your own affirmations and positive sayings into the music can help messages reach into your subconscious mind, and help the process of planting those new positive seeds. Something that is also especially powerful is to record yourself saying positive things, and play it at night while you sleep. The moments just before you to go bed and right when you wake up are your most psychologically suggestive times, so make sure you go to bed and wake up to happy thoughts, NOT worries!

The ultimate goal is to be in alignment with yourself; if you are playing "I am beautiful" over and over, but every time you look into the mirror you start thinking about how unattractive you are, it won't work.
You have to consciously choose to focus on what's best about you, even while you subconsciously program yourself to actually believe it…does that make sense?
You are great, and I love you!
And if you love me back, click subscribe over on the right hand side!
B. Dave Walters
Writer, Life Coach, and Talk Radio Host
Find out more about me:
http://about.me/BDaveWalters
Ask me anything:
http://formspring.me/BDaveWalters