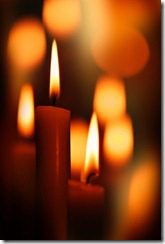 Lately I have developed the ability to communicate with the dead. I am always hesitant but whenever I delivery a message to a loved one there is such joy and relief. It is such a relief to know that when a person dies the love lives on. They become our personal angels.
When I was studying with Don Miguel Ruiz and his mother Sarita she taught me how to do a powerful ceremony of release, gratitude and love. Halloween or All Hallows Eve is an ancient tradition. It is said the veil between the living and the dead is very thin on this night. It is a wonderful time to connect with your loved ones or anyone who has passed over. It is a time to celebrate the loving presence of all the angelic forces.
Last year I did an online ceremony and recorded it as a guided meditation. I hope you enjoy it. I find it very powerful and I really enjoyed listening to it before I posted it here for you.
Calling the angels into your home
With love and aloha,
Susan
Angels are everywhere just open your mind and your heart to the signs.
Make Angels on Your Shoulder part of your daily routine and share it with a friend!