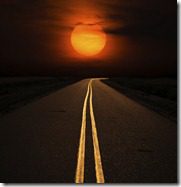 Five years from now if you don't change your thinking your life will pretty much be the same as it is now.
Is that what you want?
Where is your path leading your?
Where are your thoughts taking you?
Do you fully feel your connection to the angelic realms and the divine?
Meditate on more Wordless Wednesday
• A Magical Place in Hawaii
• God's Light Embracing the World
• Two Sides of the Same Image
• View all Wordless Wednesday posts
With love and aloha,
Susan