I have a labyrinth which I find a powerful way to connect with my spirit. A labyrinth is an archetype of life's journey where we can have a direct experience of going with and releasing our mind.
I am in the process of expanding my labyrinth and placing angels at the end of each turn around. I thought I would introduce you to a few of them. If you are interested here is place you can walk a labyrinth on line. I suggest you take a few minutes and go to this site and walk the labyrinth. As part of our 40 days to love I suggest you go here, light a candle and say a prayer.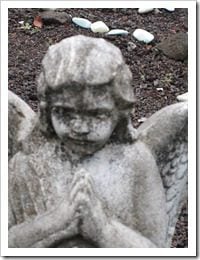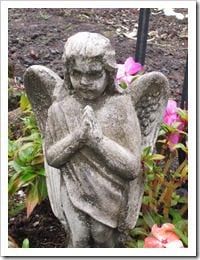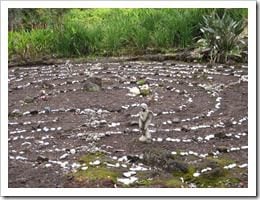 Meditate on more Wordless Wednesday
• A Magical Place in Hawaii
• God's Light Embracing the World
• Two Sides of the Same Image
• View all Wordless Wednesday posts
With love and aloha,
Susan
Angels are everywhere just open your mind and your heart to the signs.
Make Angels on Your Shoulder part of your daily routine and share it with a friend!