We did just have a new moon so new beginnings are appropriate in terms of cycles, but this is a new beginning for me after a challenging journey. Big Yay in that my doctors have given me a clean bill of health surgically speaking and everywhere they were looking for cancer was none! My heart is on the mend and I get to be weaned off the drugs so between the heart healing work I have been doing and Action Jackson, I am thrilled to start getting my life back.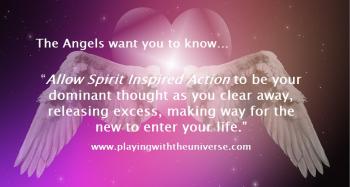 It was just over a year ago I got my concussion and things kinda slid from there into a weird area for me. I actually did think I was going to go home during my surgery and was ready to go. Thought I was going when my heart crashed, but here I am. I feel like a blank slate baby and I am not sure of my name lol. The last 6 months have been so physically trying that I don't have any plans beyond this really. I meant to go do the labyrinth today as that is the perfect activity when you are letting go of the past you, but I actually was too tired so I stayed home and slept most of the day…not on purpose lol, I just fall asleep when I sit down right now.
One of the things I have learned through all of this is that I need to honour and take care of me. No one else is going to do it lol. I am better at setting boundaries as well as letting go of others expectations of me. I hope I have made a broken system a bit better for those that follow. I still don't understand why I went through some of this stuff, but it seems when I ask, I just fall asleep again…on the other hand, I have a fantastic tan as I am usually outside when it happens lol.
I should start getting my energy and strength back. Even went jogging twice this week at the terrain park. (not on purpose, chasing naughty dogs lol…still counts). If you have questions on working with your angels, send me an email. The best way to get back to work is getting back to sharing with others.
Love and Blessings, Sharon and the Angels
Book a spring session with Sharon and the angels ( Special price sessions that aren't on my actual website, you need to email me for the deal and tell me you read on my beliefnet column!) for more info on me..see my website~……amazing distance healing sessions and readings are available!
www.playingwiththeuniverse.com