I am back, but it seems my heart has broken! My surgery went well, but the next day I crashed, went into atrial Fib and spent a bit of time in ICU. I wasn't very happy with the whole thing and as one of my beautiful guides said, "I think she is a wee bit miffed with The Creator!" He wasn't wrong.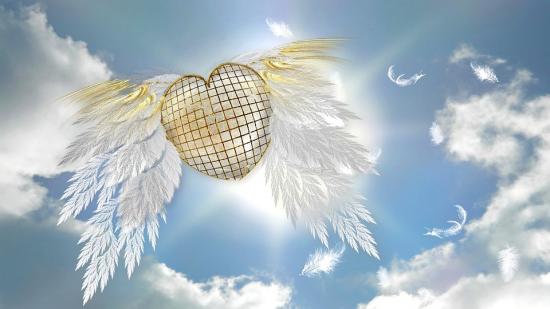 I will be honest, before I went into surgery, my heart was sad. I realized a few weeks ago during a heart healing exercise we were doing down at The Lemurian Centre that my heart had been lonely and sad for some time. The events over this past year haven't been easy ones. I lost a bestie, a partner, and a few other things, and so I finished off a lot of my unfinished projects before I went unconscious in case I decided to bail on this earth mission. I actually set up a plan to only stay under two conditions. When I awoke from my surgery, neither of my 2 conditions had manifested. I wasn't very happy with the spirit world.
I decided to let it all go and focus on my physical healing. Someone asked me a question that triggered all I had been through and my heart broke. It was too soon to feel all of those feelings. I was so filled with so much emotion – not to mention the hormones that had been causing all kinds of unwanted feelings anyway – it was all too much for my body and my heart went crazy. I did call the nurse and they began to hook me up to things and call in doctors. My pulse was over 200 for a while and so I just kind of felt like I was vibrating, not beating anymore. I did think at that point that I was going home and waited for whatever next happened. I was pretty sure my heart was just going explode at some point or I would go into a seizure. They did get my pulse between 150 and 120 so shipped me off to ICU.
I have always been taught that we have free will. We are co-creators on this human journey with our divine Spirit self which is connected to us and to all that Is, The Creator – Life force energy. Lately I have been feeling more like a puppet in their play instead of a consciously creating active participant in the journey. I am not happy about this in any way.
So, here I am. My physical heart needs healing. I am taking medication that doesn't make me feel good. I do feel that the delay in my treatment and the doctors not listening to me has brought on this physical rebellion by my body, but that doesn't really help me get on with things. When something manifests in the physical, it is the hardest to heal. It does require healing on all four levels, the physical, the emotional, the mental, and the spiritual. We have to be careful when it has manifested into form.
As I begin this new healing journey, I have decided to pull in all my helpers. I have a naturopath friend who is researching alternatives to medications if I need to stay on them for the physical aspect. The emotional, mental and spiritual evidently need a bit of work too. So, I guess it is time to take care of the healer. I shall start by working with Archangel Chamuel and healing my heart. If you need some heart healing, please join me… it is time for deep healing and I have no choice but to be your guide.
Love and Blessings, Sharon and the Angels
Book a spring session with Sharon and the angels ( Special half price sessions that aren't on my actual website, you need to email me about it) for more info on me..see my website~……amazing distance healing sessions and readings are available!
www.playingwiththeuniverse.com