Assistance is always available and you are not alone on this journey of life we call the human experience. You have angels, both as your guardians and guides, and many human angels who offer you love, support and understanding. Look around and notice them for they are there. The Angels want you to know that you never do this journey, even though it sometimes feels that way on the outside.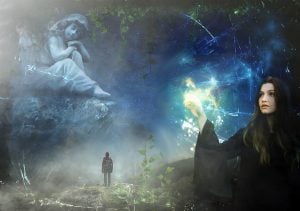 Sometimes the journey seems hard and filled with obstacles that can get in your way. The angels often remind me that "Things are not always what it seems and these are your opportunities for growth and expansion." When you have these feelings, look around you and see if there isn't something else going on…connect with your angels and delve deeper.
Here are some thoughts and ideas to help you on your quest and to help you re-remember love in all of its glorious aspects;
Ask your angels to show you how you can be closer to living your life on purpose and not just by chance. Feel the freedom that it brings to your life and make plans for positive, optimistic, and joy filled times ahead. Trust your inner guidance as well as your intellect. Keep hope alive in your heart and trust that there is something better being drawn to you. Feed your Spirit and let your soul dance its dance of life.
Humanness
It is not always easy to remember that there are times when you feel like you are stumbling about in the dark trying to find you way. Then there in the distance, you see a flickering light and before you are the answers that you seek. It may not always seem that way, but really, it is just a moment, a blink of an eye and then life changes. Learn to "Go with the flow", as it is the resisting of change that causes the obstacles and challenges that you would actually like to avoid. Find your peace from the experience and release the rest and let it go.
Release any thoughts of less than or anything else that is holding you back from seeing the beauty and the bounty that is available to you and know that your desired outcome will occur – perhaps not exactly how you thought it would, but the essence of it will be of your asking. Keep your thoughts and words positive and focused, and ask with all your heart and you will receive the answers that you seek for they are already there, you just haven't seen them yet and you are truly well on your way to the answers that you seek…trust yourself like the angels trust you!
Love and blessings, Sharon and the Angels
Here is an affiliate link to Sharon's book contains lots of wonderful ways to work with the angels and makes a wonderful present. Available here through a amazon link Angel Guidance, Messages of love and Healing or get the kindle and start reading today!
"As an Amazon Associate I earn from qualifying purchases." Thank you