Don't Wait! Don't leave important things left unsaid. We do have a limited time with each other here on Earth, so lets not waste the time we have been given.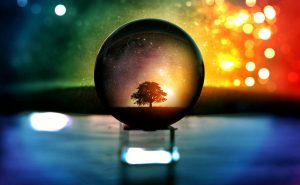 A lot of time is wasted on the earth journey with "what if's" and "what could have been". The tricky part is deciding what is really important!
This song recently came on youtube as an automatic play. I remember listening to it so clearly one day shortly after my grandfather passed away. (Funny, I just realized that he went home 40 years ago and the anniversary is very soon – so thank you Granddad for the sign, Love you tons!) My angels have always used songs for messages. When I was younger if I asked a question, I would here a song and have a eureka moment.
We thought we had a lot longer with my Granddad than we really did. After my grandfather passed away, I remember my mother and I hearing this song on the radio. Mom made a comment about wondering if her father had any regrets and what would he do differently if he could life again? And was he glad that he gave life to her. Over the years we go to know some of the answers to those questions, but it was that day that I decided to do things differently and ask those deep questions. I was determined to get to know the people that mattered at a deeper level.
I remember when I sat at the table and asked my dad those questions. At first he gave me that look like I had lost my mind. I asked him how he felt about life, his choices, and what would he do differently if he could live again and was he glad that he gave life to me. That was when I was 18 years old. That moment changed the way I saw people and how I lived my life from a different perspective.
Don't wait until it is too late. Follow your heart. Chase your dreams. Pursue happiness. Get to really know the people who are important to you and let them feel it. Don't waste your precious time on things that don't really matter. Our time here isn't infinite but our love is.
Your angel guidance is Don't Wait to get to really know the important people in your life:
Get to know the people who are important to you…really get to know them. That is the best way to live your life with no regrets.
Check out https://www.beliefnet.com/columnists/angelguidance/2018/09/spiritual-rebirth-archangel-zadkiel.html
Love and blessings, Sharon and the Angels