Walking in Consciousness is an amazing experience! It is healing, gifting, and you just never know what surprises come your way. I take a walk everyday. I have dogs and I believe they and I will live a longer, healthier life because we take a few walks each day. When I set my intention before I go out, we often wonderful, unexpected experiences.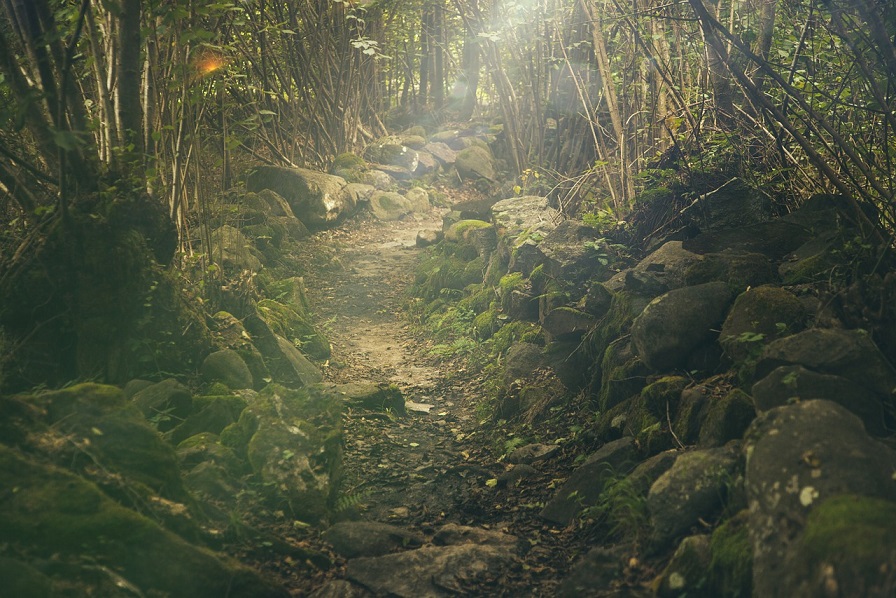 Recently while out for our walk, one of my dogs had been really sick and couldn't go for a walk. With just the younger one, we could go further faster in the same amount of time, so we set out on a different route than normal. I was doing a breathing, connecting with the plants meditation as I went along when suddenly I heard 'hello, hello'. Since I often 'hear' voices from other realms, I almost didn't stop, but something caught my eye. One of the ladies who lives along the way with a lovely garden, came out to chat with Pixie and say hello.
We had a lovely chat about her garden, plants, life, the Universe, and everything. I left with bouquet of dried, painted flowers in all the colours of the rainbow and a bag full of different herbs than I grow in my garden. What a great gift. She also invited me back later to pick some raspberry leaves for my winter stock. (I use it for my lotions as it is a natural sunscreen and you can also use it for tea for upset stomachs and intestines – you can even eat them, just use it either fresh or completely dried).
Recently I was asked about doing a guided meditation for walking in consciousness. I was also asked about connecting with nature for those who can't go outside or walk very far. Here is what we came up with. For those who can't go outside or walk very far, make a container garden. Use an old fish tank and add some plants and rocks and a few of your favourite things. I grow tons of veggies in containers. Each year I grow more edibles and less decorative. I have flowers and some herbs that come back every year so I don't have the cost of replacing them.
The elemental kingdom is symbiotic with us. We need the oxygen from the plants, and they need our carbon-dioxide in order to grow. We need each other on so many levels. Becoming more conscious of our connection to each other is a beautiful thing.
Your Angel Guidance is next time you go outside, do it walking in consciousness: