Finding balance amidst the chaos is true mastery. There certainly has been a fair bit of change going on and it often brings with it things that need to be let go of. Change often brings challenges that make us search for ways that feel good and a quest for finding balance once again.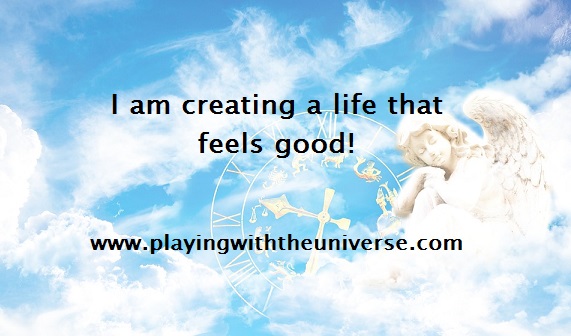 There will be times when you are distracted by the drama and the shock and awe of everyday life. When this happens we say to you "LOOK AWAY"! As fast as you can, look away. Withdraw your attention from things that disturb you as fast as you can and look for something better to focus on as fast as you can. There is nothing good that can be gained here so just let it go and move on.
Creating a life of balance includes looking at things from a physical, emotional, mental, and spiritual aspect. These four bodies all need to be fed in some way in order to achieve a balanced life. Lets begin with a some simple breathing exercises to help you to connect and JUST BE by The Honest Guys:
Now you are ready to begin looking at the areas that are important from a better feeling perspective and delve more deeply into those areas which are not in balance. For example, look deeply and ask yourself:
Are your base needs being met?:
Are you eating a balanced diet? Do you get enough rest every night? Do you worry about money? Finding balance in the physical world is important. When there is a lack of balance here, it is harder to focus on the other needs.
How is your Emotional World?
It is okay and safe for you be loved, to feel love in all of it's glorious aspects. Do you need to do some heart healing? Can you love unconditionally and do you know what that feels like?
Is there balance in the mental aspects of your world?
How are your thoughts and do they match your feelings? We often live in the mental world more than any of the other. When we do this, it creates a huge imbalance and if often the root of much disease. It is time to put our thoughts in order and understand their origins. Are your thoughts and mental world working with you or are they blocking the results you desire.
How is your Spiritual Life?
Do you have a spiritual practice, meditation, or religious affiliation? These are all ways to make a connection with all that IS. It doesn't have to be formal, it is just important that you connect in some way. There are many paths up the mountain, so be open to what letting others choose their own path. Look for a kind a heart and let go of the rest.
You can create a spiritual practice by taking a walk in nature and tuning into everything around you. Seeing the beauty of your world helps you to connect to earth, its bounty, and its healing energy. It is a form of meditation.
If you wish to begin a meditation practice and are unsure where to begin. Start by searching online for a guided meditation and just do it.
Here is a link to an article I wrote to help with meditation with your Angels
Here is a fantastic guided meditation from Utube and The Honest Guys on inner peace and healing. It is just 11:35 minutes which is a perfect way to begin.
Your Angel Guidance is to make finding balance a priority:
What are some of the ways you can bring more balance into your life?
Your goal should be focused more on creating a life that feels good! This is your mission and part of your purpose in this life. It is time for you to know that you are worthy and begin believe that too.
Tons of love, Sharon and the angels xoxox
www.playingwiththeuniverse.com